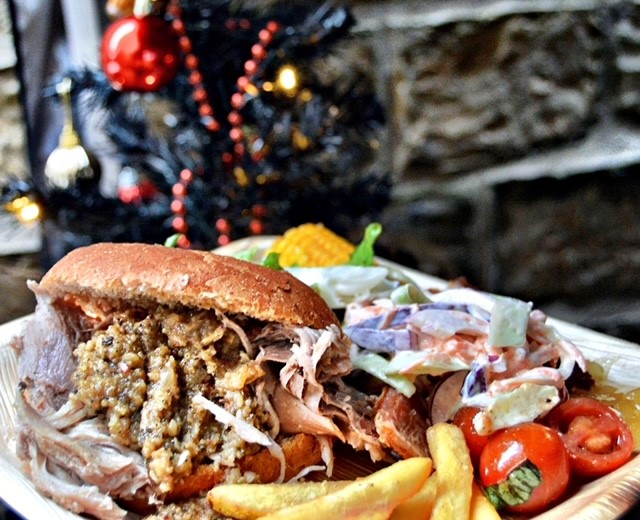 Blackpool is an upbeat seaside town that is popular with families and party goers alike. As anyone who has ever hosted an event in Blackpool will know, one of the major highlights of any party for your guests is being treated to some great food. Securing the right catering company for the job isn't always easy when you want quality, choice and value for money from your menu, but the Hog Roast Blackpool team are here to assure that we can tick all of those boxes and more when it comes to our mobile catering services in Blackpool.
Our hog roasts are the most succulent and tasty example you will find on the Northwest coast and our slow cooked free-range pork served with crispy crackling and homemade apple sauce is always very well-received by everyone who tries it. Our sociable and interactive catering style is also perfect for any family celebration or fun-filled event in Blackpool, as we always cook our meat on-site in full view of our diners, giving everyone the chance to see how much care goes into each plate of food we provide.
Impressive Mobile Catering For All Occasions
Our unbeatable hog roasts are such a brilliant catering option for large events in Blackpool, especially as our cutting-edge catering equipment enables us to cater in any outdoor setting without requiring any extra facilities on-site. If you require a more varied spread or a formal meal, the Hog Roast Blackpool team are able to offer you a range of different catering packages to choose from, all of which include alternative meat options ad vegetarian and vegan dishes.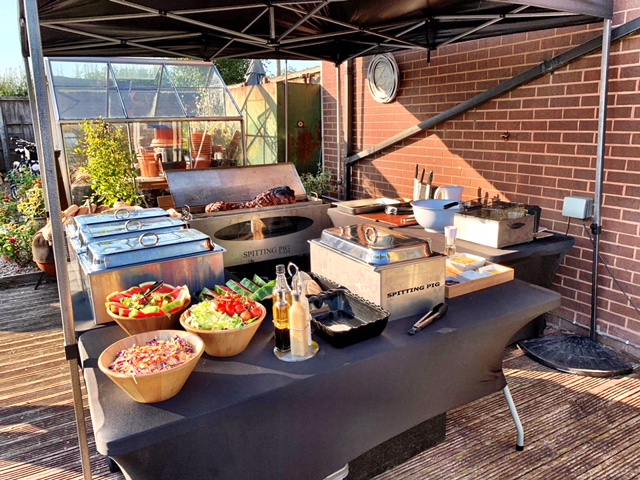 If you require catering for a special occasion, such as your wedding reception, or a corporate event in Blackpool, one of our 3-course menus is ideal. We can even provide full table service and greet your guests with platters of our handmade canapes for that extra-special feel. Whichever type of menu suits your event the best, we will make all of your dishes from scratch at your venue whilst the meat is cooking, and we are just as comfortable catering in a wide range of indoor venues too.
If you want some lovely freshly made food, a varied menu and a great ambiance for your event in Blackpool, the Hog Roast Blackpool team can make it happen!