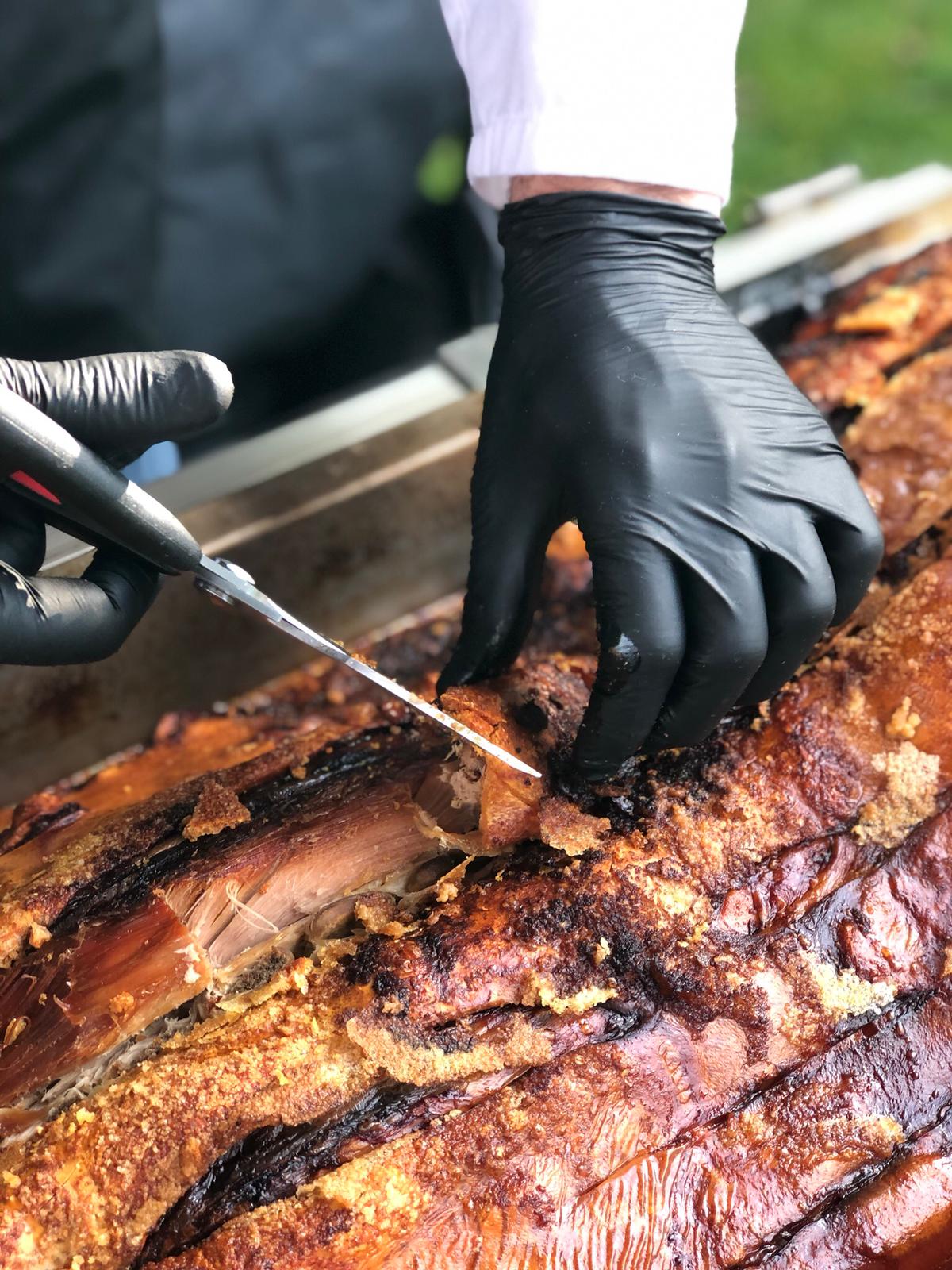 Do you have an event upcoming but haven't yet found a caterer to feed your guests? Look no further. Here at Hog Roast Bishopbriggs we're excited to give you and your guests the very best experience in mobile catering. We are famed for our succulent pig roasts which are great for weddings, christenings, birthday parties and corporate occasions. However, we can also go large scale for festivals and markets in which we can serve thousands of guests in just one day!
We cook our hog roast on equipment designed by us!
So, what can you expect from the Hog Roast Bishopbriggs team on the day of your event? Quite simply, our team will arrive approximately 6 hours before your event is due to take place so that we can get your hog roast on the spit and start the cooking process. Our top chefs will roast the hog to total perfection so that it's ready to be served during the evening. We have designed and manufactured the hog roasting machine ourselves, so we can assure you that the hog will never be under or overcooked, but will be served with a delicious juicy centre and crispy textured outer. Each hog roast dish cooked by the Hog Roast Bishopbriggs team is served with scrumptious sides and sauces which can be chosen by you.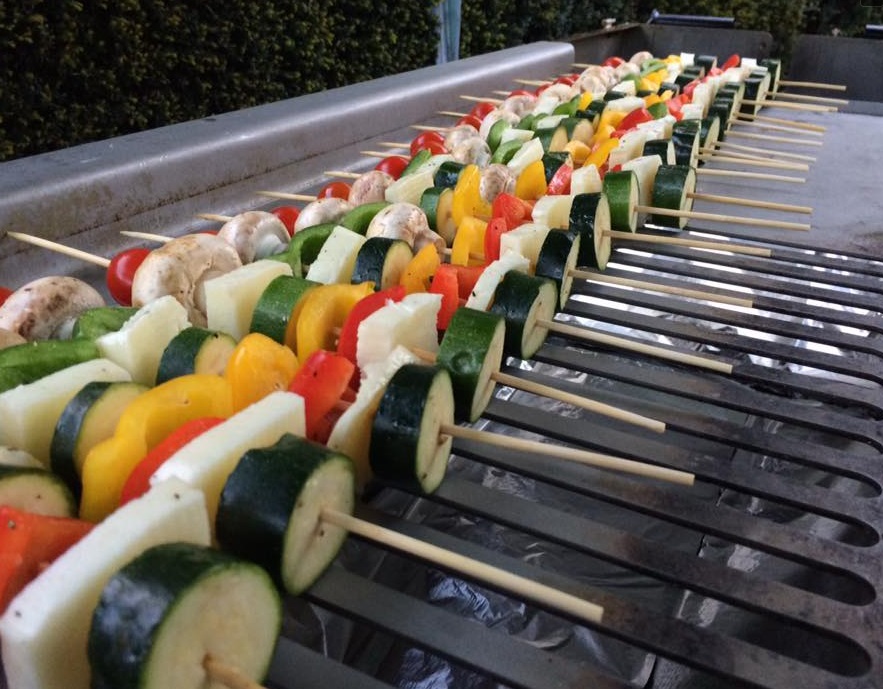 We don't just limit ourselves to hog roasts though – we can also offer you a selection of the finest meats from our local suppliers providing we have enough notice to get the produce. What's more, we also offer vegan, vegetarian and gluten-free dishes for those who cannot eat meat or have gluten allergies. It would be ideal to ask all of your guests whether they have any dietary requirements so that you can simply pass the details to use and we'll take care of the rest.
Hog Roast Bishopbriggs looks forward to hearing from you.