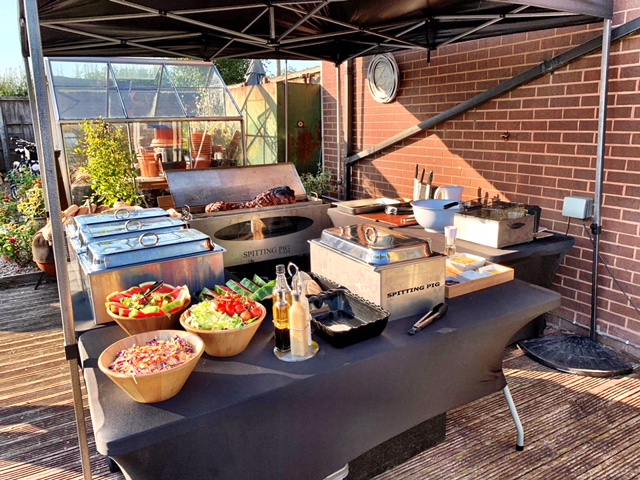 Whether you are throwing a fun party for your family and friends or you are in charge of organising a more formal event, making the right catering choice that will hit the spot with all of your guests can be a challenge, especially if you need to accommodate differing tastes, age groups and dietary requirements in your catering plan. Sorting the food out won't be a headache though if you hire the Hog Roast Bilston team to do the catering for you. Our professional team are highly adept at catering for any occasion in Bilston and our unbeatable hog roasts have taken pride of place at many successful events in the area.
Our creative caterers can seamlessly combine our signature dish with a broad range of varied menu options that offer something to please everyone. This includes offering different meat choices, the option of preparing your meat as a slow cooked roast with all the trimmings or as a tasty barbecue. We also provide an ample selection of diverse side dishes and salads, as well as being considerate of different diets and food allergies when devising our menus and serving our food.
Superior mobile event catering for your event in Bilston
Whether you require food for your wedding reception, a private party, corporate entertaining or a public event, the Hog Roast Bilston team will provide you with a tailored menu that will tick all of your boxes. We will take care of all of the details involved in catering on-site and we will bring all of the food and equipment with us that we need.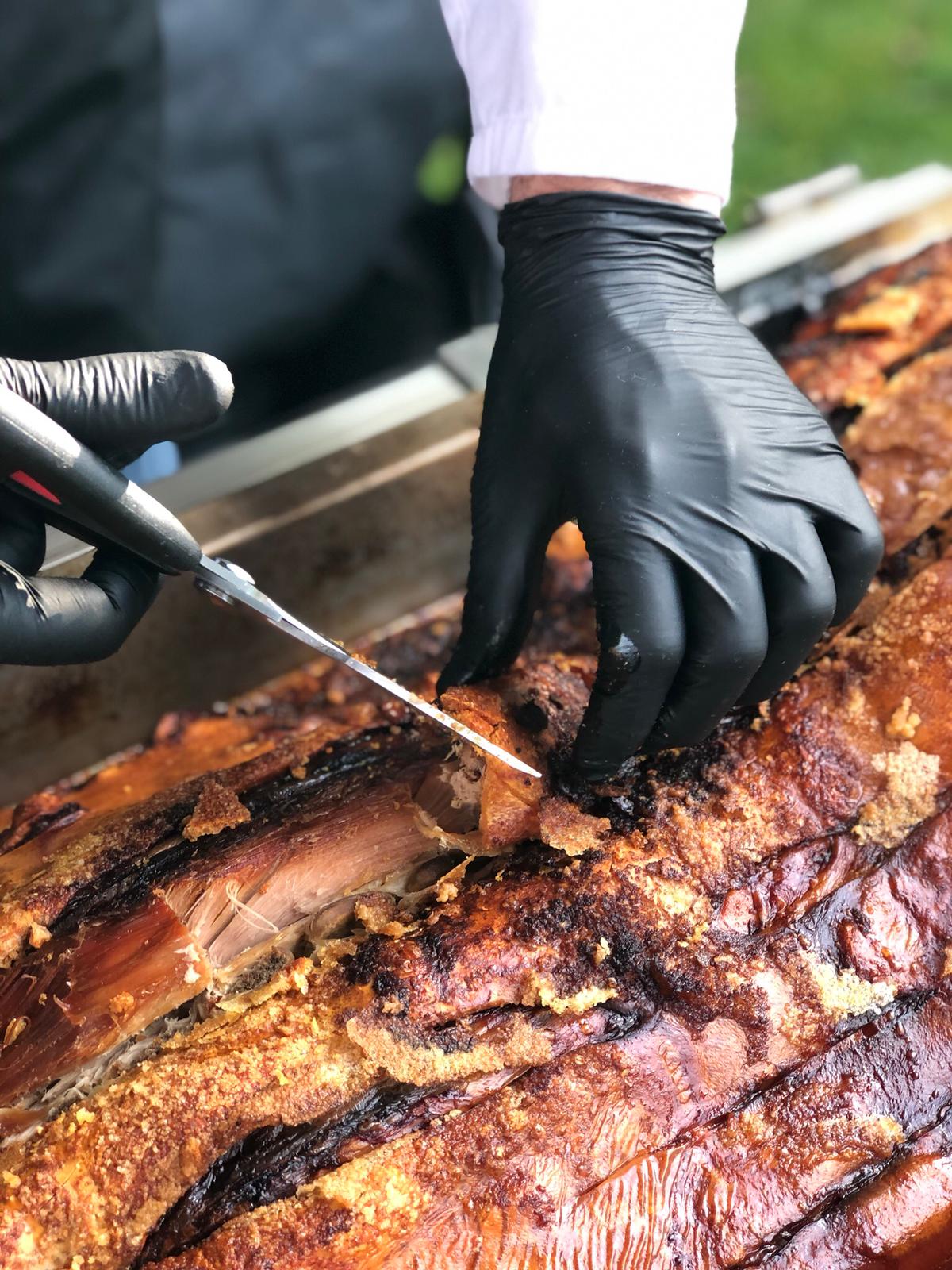 We can set up our versatile catering equipment and cater to an excellent in just about any type of setting in Bilston, which is why we are such a popular option for outdoor events. We will make all of your menu from scratch on-site before your event, utilising the highest standard of ingredients, most of which are locally sourced.
When it comes to event catering in Bilston, you won't find a more versatile or experienced catering company in the area than the Hog Roast Bilston team. We can meet all of your catering needs for any occasion and provide you with a superb menu that will go down a storm with all of your guests.