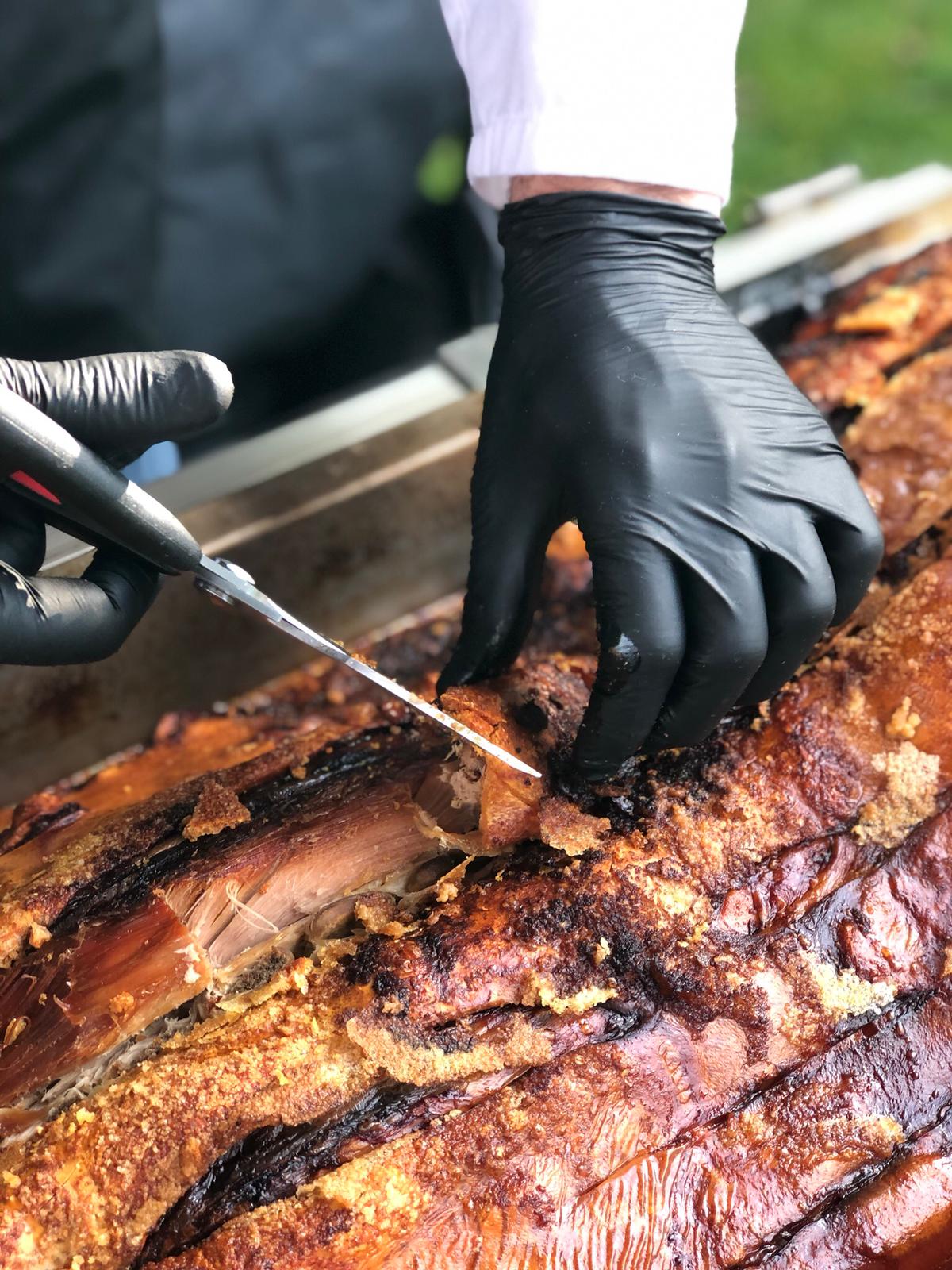 Whether you are responsible for sorting out the catering for local event taking place in Billericay or you are hosting a special occasion here, getting the food right is bound to be at the forefront of your mind. If you want quality, variety and great value for money whilst also offering your guests something unique for your event, you will find that the Hog Roast Billericay team can tick all of your boxes.
We are the leading hog roast suppliers in the Basildon area, and we have adopted what was an ancient method of preparing meat and transformed it a modern mobile catering option that is suitable for any occasion. We have done this by preparing our meat using state of the art hog roast catering equipment, which makes a great focal point of any event, as well as helping us to consistently produce perfectly cooked pork at every event we cater for. We also offer a whole host of modern menu options in conjunction with our signature dish, which means our food satisfies a broad range of tastes and dietary requirements, as well as being a massive treat for pork lovers.
Tailored catering services for your event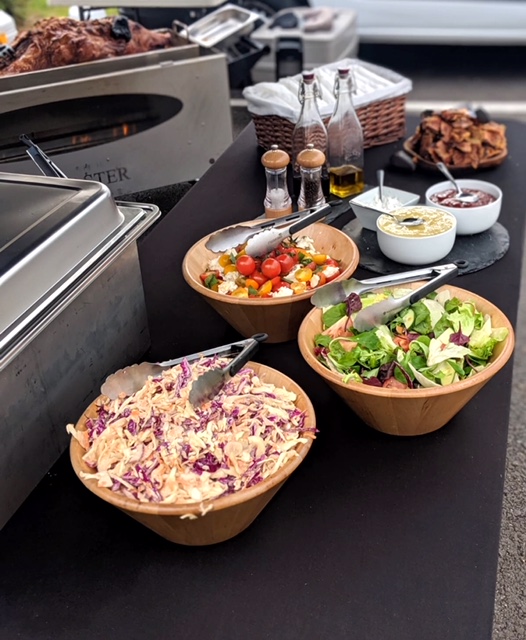 From the moment you make your initial enquiry, we will listen careful to all of your requirements, take into account the size and location of your event, and of course the occasion, in order to create your ideal menu. Hog Roast Billericay offer a wide array of catering packages for any occasion including weddings, corporate hospitality and private parties. We also have the scope to design a bespoke menu for your event in Billericay and offer you a memorable dining experience that will be a big hit with all of your guests.
We will ensure the type of service you receive for your event suits the occasion just as much as the food. We offer both buffets and sit-down meals with table service, along with the option of front of house staff to greet your guests with platters of our handcrafted canapes for special occasions.
The Hog Roast Billericay team are here to provide you with inventive catering solutions, superior freshly made food and the finest hog roasts in the area for your event in Billericay.