This unique coastal town close to the England-Scotland border offers a beautiful and atmospheric setting for any occasion, with views that will make special celebrations even more memorable. If you are looking forward to hosting an event in Berwick-Upon-Tweed and you haven't found the right catering company yet, there are many reasons why Hog Roast Berwick-Upon-Tweed could be the ideal caterers for your big day.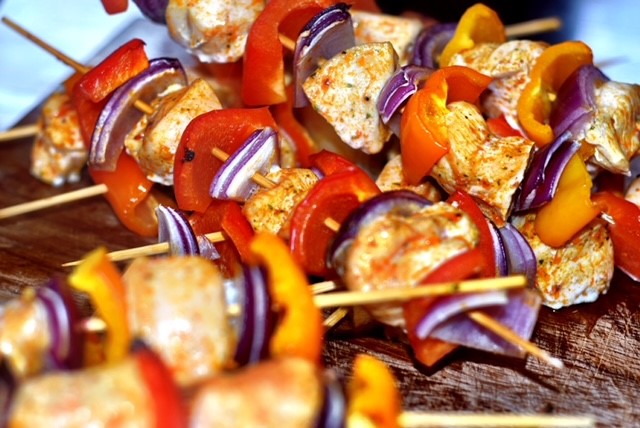 We are the number one hog roast suppliers in the area, and we possess the event experience and catering creativity to provide you with fantastic food that will be spot on for your event, and completely in-line with your personal preferences, the requirements of your guests and your budget.
Here at Hog Roast Berwick-Upon-Tweed, we offer the dream combination of a perfectly cooked hog roast with a wide array of other menu options to complement our signature dish, as well as providing lots of suitable alternatives, including different meats and vegetarian and vegan food.
Creative outdoor hog roast catering for any occasion
If we are catering for your event, we won't turn up at your venue with a supply of readymade dishes. We are committed to making all of our food from scratch on-site in any location in Berwick-Upon-Tweed without ever cutting corners on any aspects of our catering services. Our food is all freshly made and carefully prepared from the best locally sourced produce and finest ethically reared meat available in the UK. We are able to cater in any style of outdoor setting in Berwick-Upon-Tweed for any number of people, including outdoor public spaces for large community events, in marquees for weddings receptions, at business premises for corporate entertaining and in private gardens for family parties.
We are able to provide hog roast sandwiches served with all the trimmings, varied buffets and formal fine dining menus for any occasion, and we are happy to modify any dishes to accommodate individual needs.
The Hog Roast Berwick-Upon-Tweed team offer professionally prepared food and tailored catering solutions for events of all sizes, and we will make sure every element of your catering packages is exactly how you want it to be for your special day.