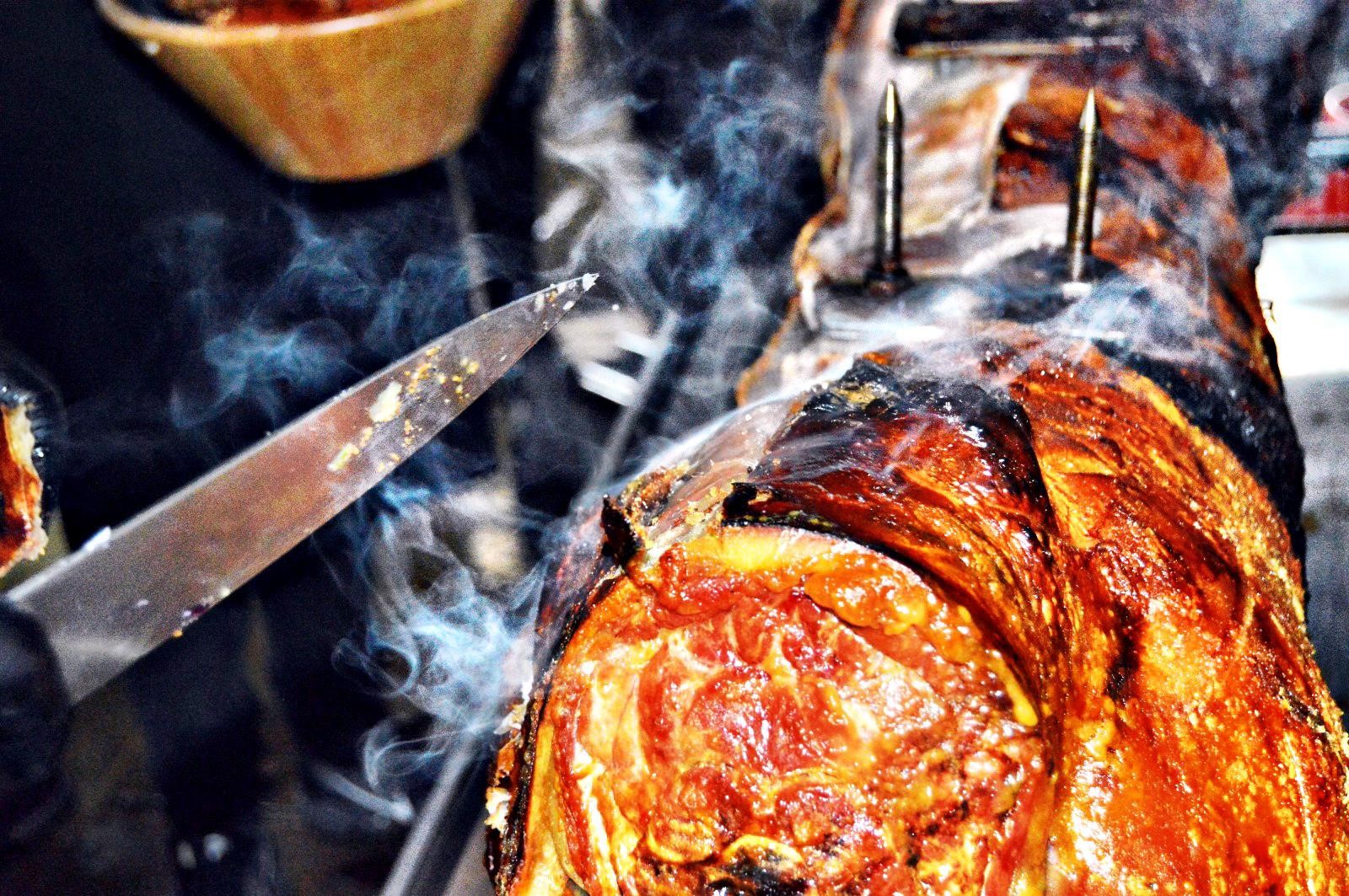 Catering is an important aspect of any event, but you can count on Hog Roast Bearsden to carry out an expert service to be proud of. We have set up a team of professional chefs and caterers with years of experience under their belt to give you the very best food and customer service you'll encounter. For your special event, our team brilliantly prepare a fine hog roast fresh to be cooked over approximately 6 hours on our very own spit roaster which adds a touch of traditionality with a modern finish to every single meal. With our state-of-the-art spit roaster which has been expertly designed by us, we can ensure that our meats will be bursting with flavour and coated with a crispy skin texture – the perfect combo!
We have gained our reputation for Hog Roast Bearsden for a reason, however, it's not the only string to our bow. We also cook up a selection of other meats such as lamb, beef, chicken and fish as well as an array of vegan, vegetarian and gluten-free options for those with specific dietary requirements. Just let us know your requirements in the weeks prior to your occasion.
Budget hog roast without sacrificing quality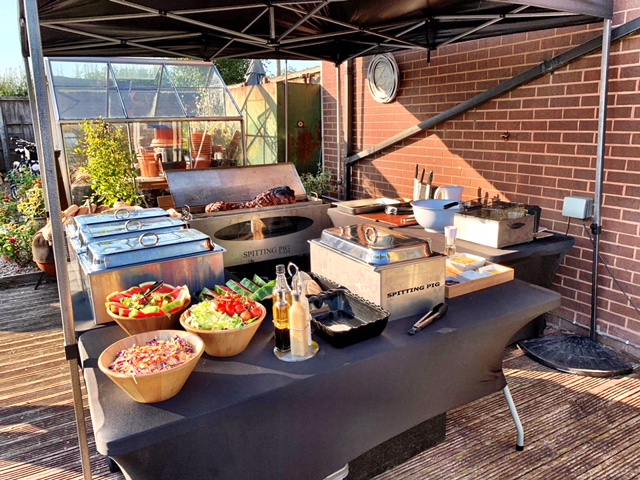 At Hog Roast Bearsden, our unique catering services have been recommended across the country for a wide range of events including wedding receptions, corporate functions, dinner parties, anniversaries, festivals and more. What's more – we are also happy to meet any budget while still ensuring we can agree on a catering solution you're happy with.
Our business aims to achieve quality at all times; from the locally sourced ingredients and meats to the first-class waiting service to serve your meals to your table.
If you're keen to find out more about what we can offer you, we are more than happy to take any enquiries to create a custom catering service for your upcoming event.