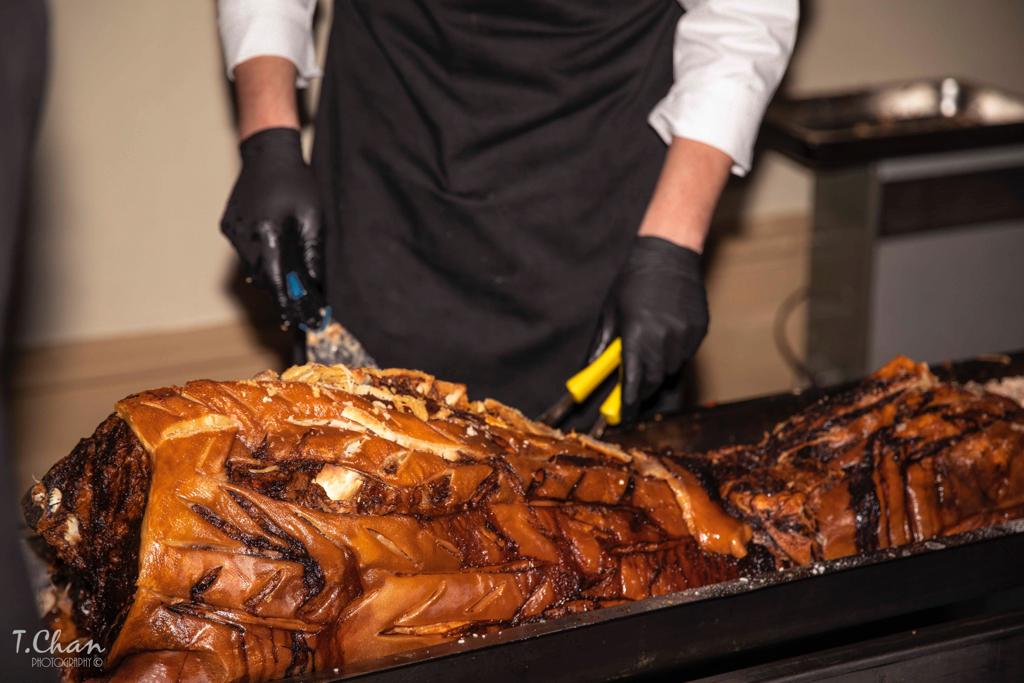 For event catering choose Hog Roast Batley for all your events in Batley and West Yorkshire. We provide for any occasion – corporate functions, parties, weddings, community functions, we will bring you premium catering at an affordable cost. As our name might suggest, Hog Roast Batley specialises in slow-roasted pork's sourced from premium grade local vendors. With their fine ingredients we turn in a dining experience like no other.
By combining traditionality with modern flair in our mobile spit roaster Hog Roast Batley are changing the catering game. Favouring patience and effort over quick supplements, we put an onus on the utmost quality in our slow-cooked hog roasts. With a fresh and long preparation, our spit roaster works throughout the day of your event to provide not only a fine meal, but an added spectacle to go along with your special occasion. Bask in the glow of our fiery cooker as it turns away at your roast, ensuring its perfect final crispiness around the skin and flavoursome juicy meat inside. There is no one else doing it quite like Hog Toast Batley.
For the town of Batley why not turn the clock back just a little to a simpler time of glutinous feasts and kingly banquets. With Hog Roast Batley you can get all this and more! Our hog roast is a perfect addition to any event as our chefs serve you up a variety of delicious meaty dishes from our finely cooked whole pork. Try a fresh pulled pork roll, or savour in a filling Sunday roast.
Catering Done Right in Batley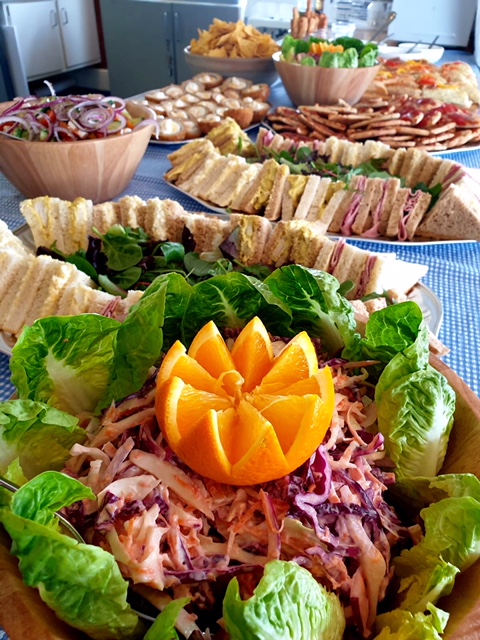 Hog Roast Batley believe in quality and flexibility all throughout our service. That is why while we always highly recommend our centre-piece hog roast we are more than able to provide for our huge array of menu and buffet items too. With plenty of meat, vegetarian, vegan, and gluten-free options you and your guests are most assuredly spoiled for choice since every set-menu and buffet option comes at the same guaranteed high quality. We'll find you a perfectly refined taste combination just for your event, without the sweat of a lengthy bill afterwards!
If you're looking for quality foods catered at an affordable price then remember that Hog Roast Batley is the place to call!