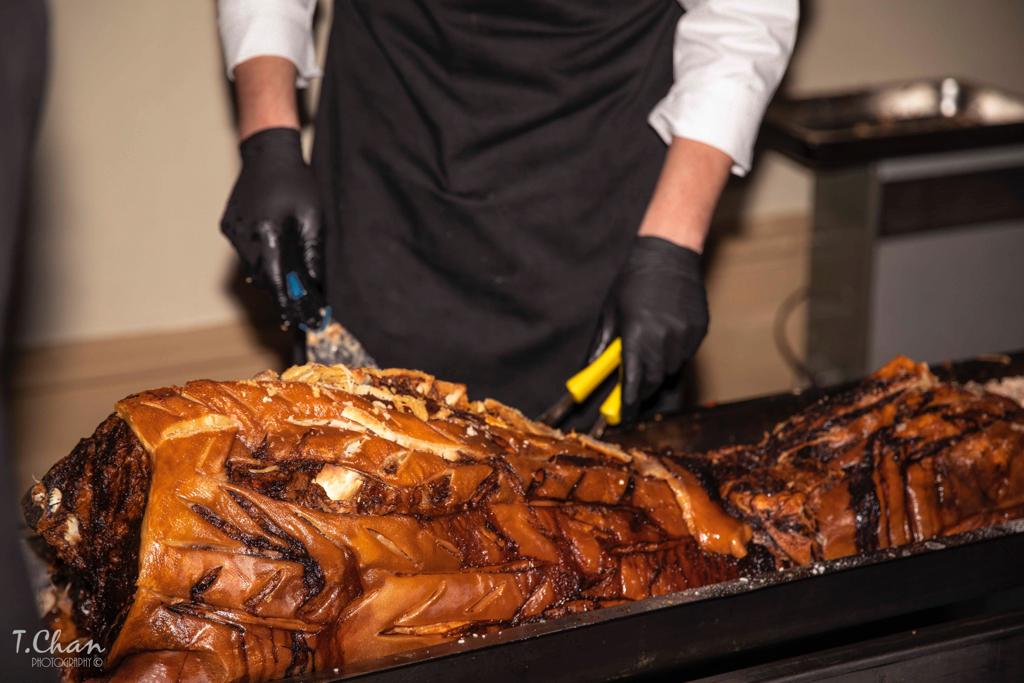 For a unique food experience at your next event in Basingstoke start a call today with the fine time at Hog Roast Basingstoke providing hog roasting and other food services for catering. Hog Roast Basingstoke is dedicated to ensure a quality food experience to guests at every one of our events throughout the area, so whether you are planning catering for a wedding reception, corporate function, festival, anniversary dinner, birthday party or more, you would do to find a more unique and better event caterer than us.
By hiring our team you are receiving a years long refinement of the perfect hog roasting recipe which brings unrivalled and unbeatable flavour to your dining experience.
Prepared fresh on the day of your event, our hog roast goes through an intensive slow roasting process with our advanced tech mobile spit roaster to create a flavour sensation and beautiful texture not found in your regularly cooked meat dishes. At Hog Roast Basingstoke we know that our speciality takes a little bit of extra effort, but we also know that that extra effort goes a long way when it comes time to eat.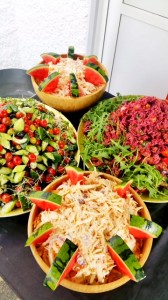 We also put further effort into our sourcing to ensure that our elite team of experienced chefs have the best quality ingredients available to really let their skills flourish. All of our stock is sourced from local providers with our quality checkers picking out only the very best meat and food stocks.
For Basingstoke we could not be more excited to bring our renowned services to you. As a centrally important "spill over" town for London, and the UK home to many global brands, Basingstoke is worthy of some of the finest meat roasts on the market. Our brilliant roasts can be served up in a variety of ways – try our freshly made pulled pork roll, or a fine Sunday roast complete with all the trimmings today.
Quality Guaranteed
For Basingstoke we keep a huge stock of quality items available for catering. With plenty of premium meat, vegan, vegetarian and gluten free dishes available all for a flexible low cost you really cannot go wrong by hiring Hog Roast Basingstoke. Our team will work to provide you set menu and buffet recommendations to suit your event so that you can come out with a well informed food combination.
So why wait? Call Hog Roast Basingstoke now!