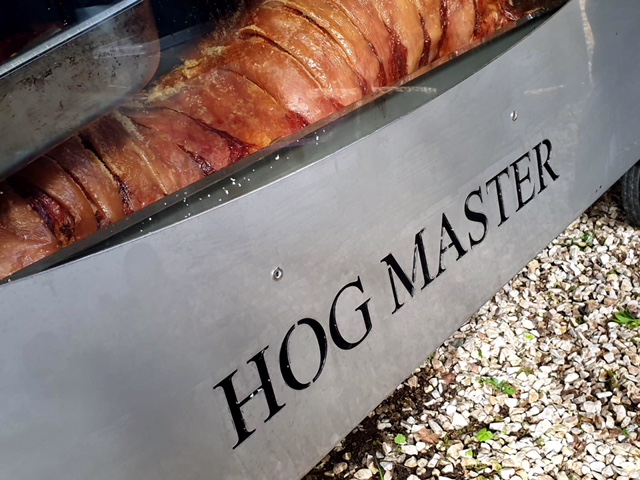 The Hog Roast Barnstaple team are here to provide you with the best hog roasts and inventive mobile catering solutions for any event taking place in this historic North Devonshire port town. We have been the front runners in hog roast catering in North Devon for a number of years and our popularity for events of all styles continues to grow thanks to our ability to offer superior fresh food and versatile dining options for any event.
We are incredibly proud of the quality of our hog roasts and the way that we have transformed this traditional type of feast into a contemporary catering option that is ideal for any occasion. We are able to do this by offering a whole host of varied meus in addition to our signature hog roasts. This includes other meat options, a broad spectrum of different flavours and inspirations for our sides, salads, starters, desserts and canapes, and dishes that satisfy different dietary requirements. Whatever you want on your menu we have the flexibility to provide it.
An impressive menu for any occasion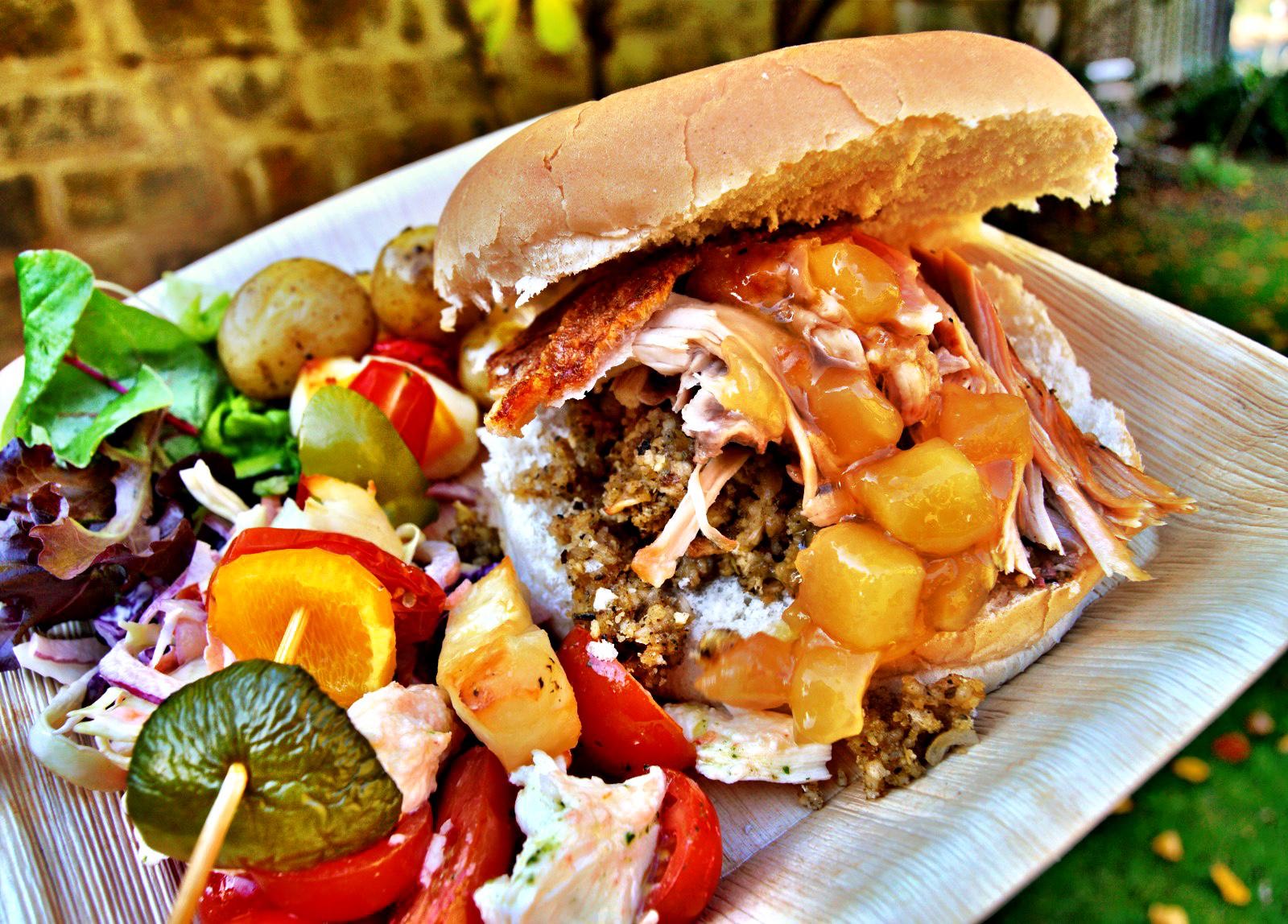 Hog Roast Barnstaple's versatility doesn't end with the diversity of our menus. We are able make all of our food from scratch in all manner of outdoor settings in Barnstaple and in a range of indoor venues too. We never require any amenities on-site as our cutting-edge catering equipment and adaptable team are all that we need to rustle up an impressive spread no matter where we are catering. If you hire us to do the catering you won't need to be concerned about any of the extra things such plates, cutlery, napkins or a serving table either because we will supply it all, as well as efficiently dealing with all of the cleaning afterwards too.
How we present and serve your food is also completely your decision. We offer both buffet-style service and full table service for formal sit-down meals as well as giving you the option of a canape welcome reception if your event is a special occasion.
Whatever type of menu or dining style you would prefer for your event, the Hog Roast Barnstaple team will take all of your wishes on board and provide you with a personalised catering package that will be ideal for your event.