If you are hosting your event in your dream location in the lovely Usk valley, and you have found the perfect spot on the edge of the Beacon Beacons for the occasion, you need a catering company who can provide the standard of food that you require in your ideal setting in Abergavenny. Here at Hog Roast Abergavenny, we are a catering company who are more than qualified to create a superb mobile menu that lives up to the occasion and exceeds the expectations of your guests.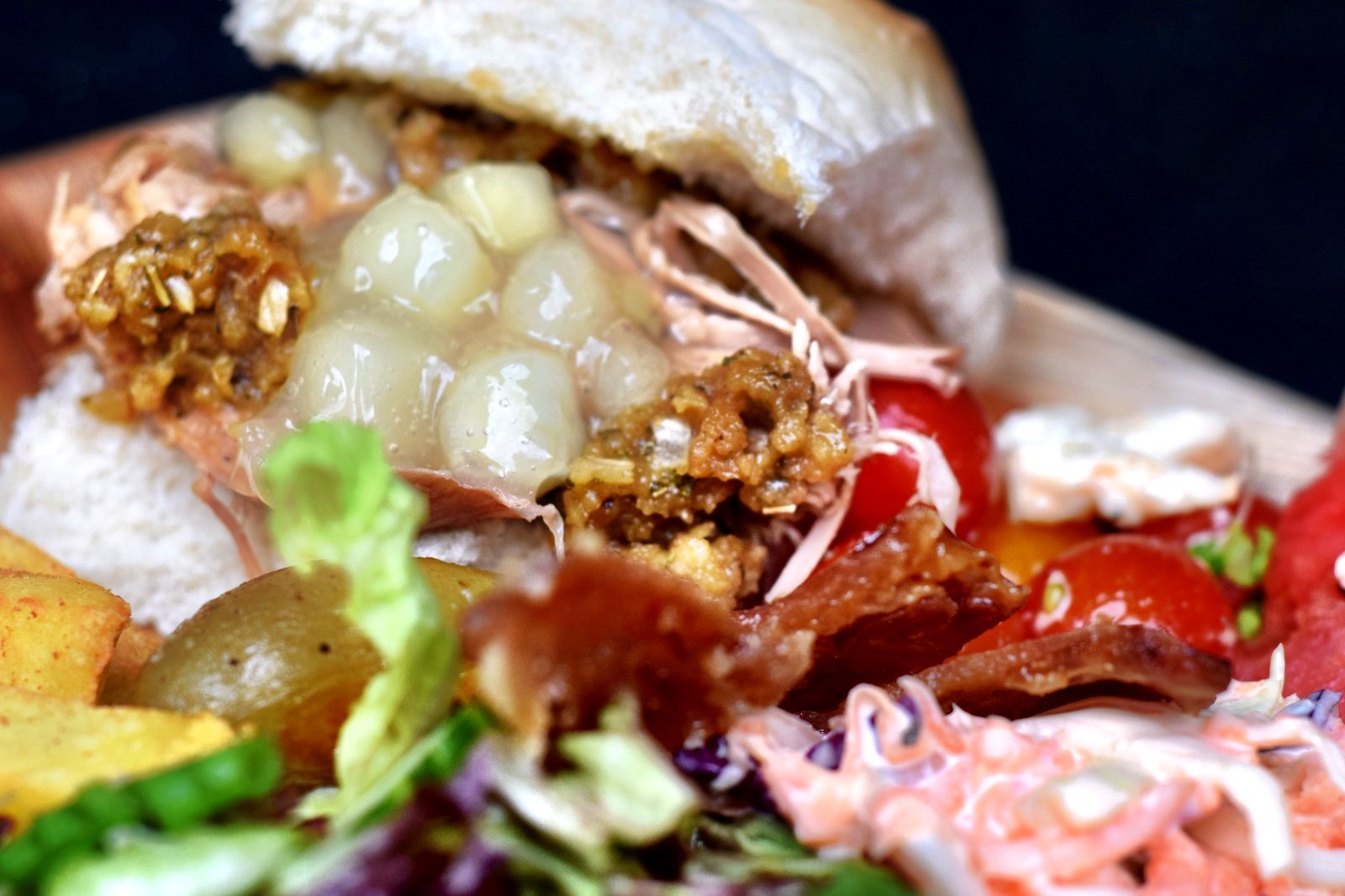 We are known for the quality of our hog roasts, which are considered to be the best in the Abergavenny area, as well as our ability to rustle up all manner of different dishes from scratch on-site in any location. We can provide fantastic freshly made feasts for large-scale events and smaller private parties, as well as top-quality catering packages for weddings and corporate events in Abergavenny.
Outdoor hog roast catering at its best
Hog Roast Abergavenny can provide food that is as good as the view for any occasion in this scenic part of Wales. As well as being able to enjoy the best hog roast catering in Abergavenny, you can also  choose from a wide-ranging choice of other menu items, meaning that you can fully appreciate our signature dish served with all the trimmings whilst also ensuring that you please all of your guests and accommodate different dietary requirements.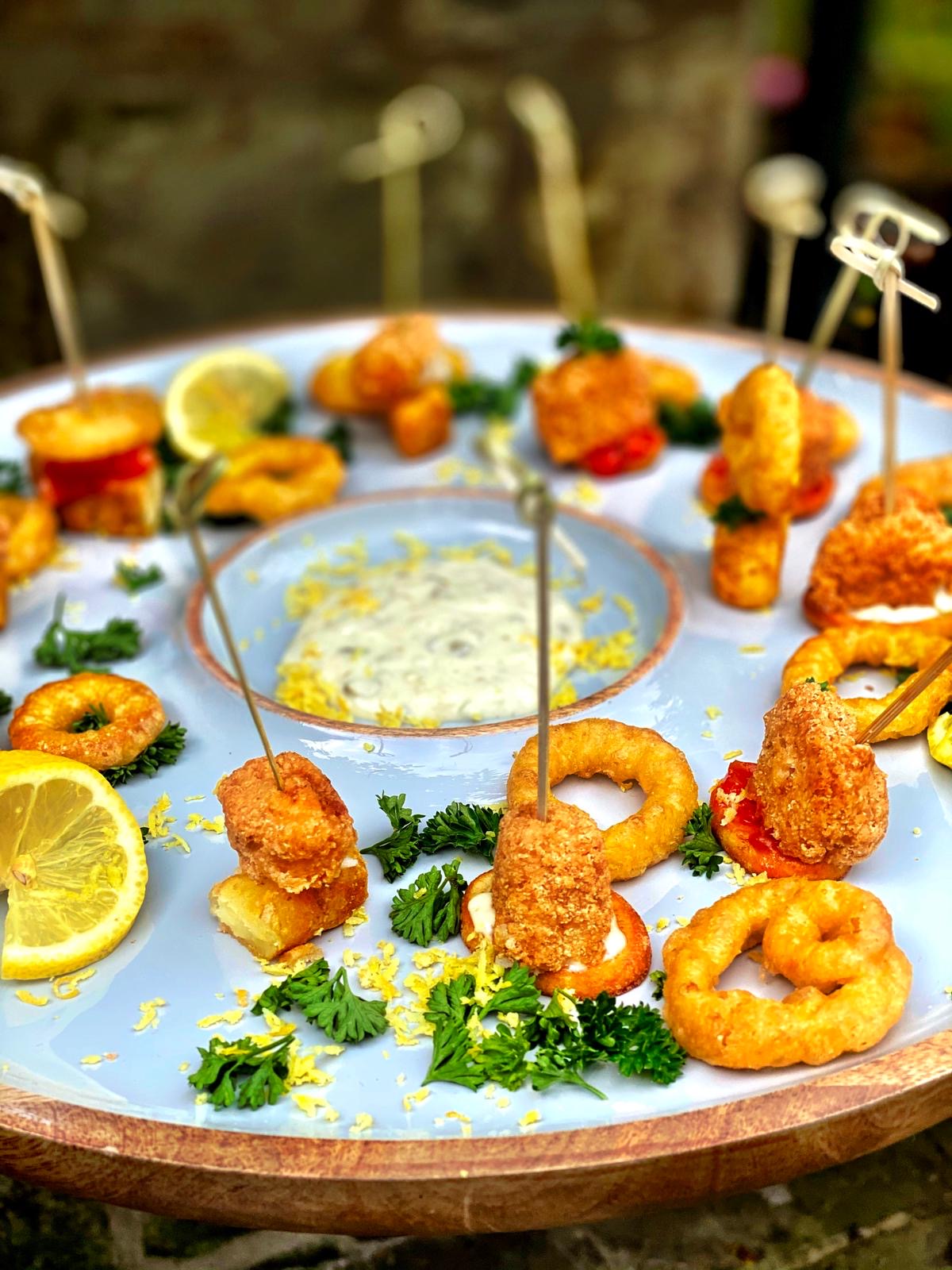 Our menus include a selection of different slow cooked and barbecue style meats, vegetarian and vegan food, and gluten-free baked goods as required. We also provide fine dining menus for special occasions and more formal events, which can include full table service and a canapé welcome reception. Whatever menu you opt for, all of your food will be freshly prepared by using locally sourced produce where possible.
We can provide the finest hog roasts in the area, beautifully presented freshly made food and an unbeatable level of customer service for any occasion, so please get in touch with us here at Hog Roast Abergavenny to find out more about our bespoke hog roast catering services and competitively priced catering packages!