Whether you have time off from work or plan to work throughout the summer, the next few months should include plenty of time spent with loved ones in the sunshine. For those that are working hard, this doesn't mean you have to give up all fun summer plans- as a work party can still be a great source of entertainment for you and your colleagues. Work parties come in many different forms and depend on your budget and business size, but Hog Roast Keswick have a menu that is perfect for any event.
To make the most of the warm weather, salon owner Holly chose to host a staff BBQ with Hog Roast Keswick catering. The salon has seen an increase in bookings over the last few months, as beauty treatments were able to resume and clients wanted to prepare themselves for their summer holidays. This has pushed the staff to work harder than ever and put in more hours, so they were definitely in need of a reward! The BBQ was hosted in the open space next to the salon, so the employees could enjoy great weather and delicious food.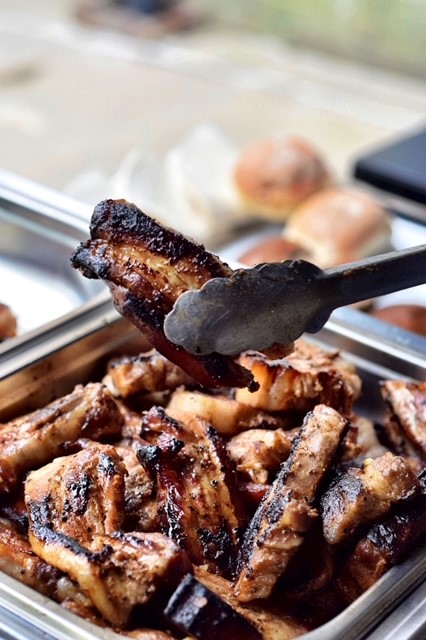 On the day of the event, our team got to work preparing the main dishes for the menu. We grilled vegetable skewers, succulent sausages, British beef burgers, chicken kebabs, and spareribs- ensuring that each dish was juicy and flavoursome. Alongside the main dishes, we also provided homemade fries, fresh bread rolls and wraps, and a selection of fresh salad options. This provided a varied menu for the employees to choose from, with something for everyone to enjoy.
Once the catering had been enjoyed by all, Hog Roast Keswick wrapped up the leftovers and discretely disposed of the waste and rubbish. We then packed away our equipment and left the employees to continue the party!
Do you have an event in need of catering this summer? If so, get in touch with Hog Roast Keswick today to get booked in. Simply let us know your party size, date, and location and we can add you to our diary.