We're the proud providers of Worcestershire's better known elite hog roasts and can help finish, start or interlude your event with a bang. Worcestershire is a historic county that blends beautifully the new and old, that's ideal for us because hog roasting also gives you the best of both worlds. We have hands on experience helping many of the more prominent event organisers within Worcestershire and through these experiences we've developed skills and services that reach far beyond the typical. There's hundreds of thousands of people in Worcestershire which is great for us because the more people who need feeding the merrier. Really, we're well versed when it comes to catering for large parties of people; our team are capable of providing a hog roast in Evesham for thousands of people, just as easily as we cater for 15 people.
We service the following areas of Worcestershire – Evesham, Kidderminster, Malvern, Worcester
Professional Hog Roast Machines
The best hog roast in Kidderminster is made by yours truly. We can cook up the finest tasting hog roasts for your event and we'll do it effortlessly with our awesomely productive hog roast machines and equipment that we create in our factory. We're unique in that we're one of very, very few hog roast caterers that can boast their own line of spit roast machines. The machines we utilise are built by hog roast experts with your event in mind. Hog roast Kidderminster have a selection of machines for your event, they're all different in size and purpose, with the commonality being the mouth watering food we cook with them. There are regular machines for your hog roast Evesham and much larger machines for bigger events. To give you an idea of the power of these machines, the largest of the machines can easily cook enough food for three hundred people! For your party we can spit roast your pig or cook the pig on a tray in an oven, the choice is yours. The pig on a tray option is becoming increasingly popular since we created a see-through glass pane on the oven door, which gives guests the opportunity to watch the food while it's cooking and build up a handsome appetite.
Superior Catering…
All the events we've catered at have been unique in their own right and all have offered individual challenges to our hog roast team, but there hasn't been an event yet where we've failed to impress with our succulent roasted pigs leading the way. For your hog roast in Malvern we don't just care about the quality of our food, we care about the whole event – That's why we can regularly be found helping our customers the best we can, whether it means helping to track down specific table ware for an event or driving across the country to find a specific breed of animal for your spit roast dinner. Money is secondary to the happiness of the customer and their guests, that's why no other hog roast company comes close to us for recommendations. We're happy to cater at all events – weddings, birthdays, anniversaries, parties, business events or any other. There are many set-menus for you to choose from but don't get strung up on the semantics, our set-menus in reality are anything but! Each menu provides a plethora of choices for our customers, so you can pick and mix dishes until your heart's content. When you book your event with us you'll deal with one of our event planners who will help you to plan your perfect hog roast Malvern. We've helped hundreds of people over the years in throwing their dream party, from finding the perfect wedding venue to cooking reindeer at Christmas parties.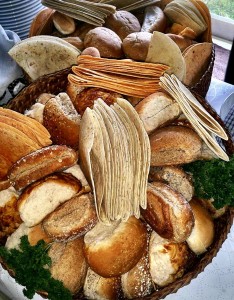 Whether you decide to have pig, chicken, lamb etc or even a combination of different spit roasted foods for your event the one thing you can be sure of is that the animals we use are always fresh, local and farm assured. We're proud to support the local community and the taste of our locally raised animals is that much better for your hog roast Worcester. It's hard to make bad food when you use the finest local ingredients available, especially when you have the machines we do and the highly skilled chefs who cook your hog roast in Worcester. We're not restricted to cooking outdoors with our hog roasts, the machines we build are tailored with practicality in mind and we can cook indoors. For your indoor or outdoor event our hog roasting is perfect. Please call our office or email us to book us for your party, wedding or business function.
Your Local Hog Roast Specialists
The fantastic and industrially diverse region and county has many things which make a hit with the folk of Great Britain. Hidden within the great ceremonial county bounds of Worcestershire lie some of the greatest Saxon treasures which date back right into our history. As the region's leading hog and spit roast catering provider – there isn't much we don't love about the folk who live and work here – from the people of Hog Roast Evesham who enjoy some of the regions finest weather (it truly is a joy to have a Hog Roast In Kidderminster), through to the gracious folk of Hog Roast Malvern – we love the whole place. Famous for so much more than the celebrated and internationally acclaimed Worcestershire sauce, this part of the world has all the best natural, cultural and social ingredients to make an exceptional destination for a hog and spit roast event with us.
Our strengths as caterers lie mainly in our ability to never depart from our staunch and steadfast principles of only using the highest quality ingredients at every step of the way. In a trade which is full of 'cow boy' caterers, we indeed see many catering providers come and go at an alarming rate. For us, it is a great shame that this is the case – as it means that more and more people are having their hog and spit roast events ruined by those who should be nowhere near a spit roast or a hog roast in Worcester machine. Don't get us wrong, its great that they disappear rapidly, however it is a shame indeed that so many hog and spit roast events have to be ruined in the first place. Our friends in Hog Roast Evesham recently discussed this with us – and we know all too well just how disappointing poor event catering can be (before we were exquisite caters we'd never experienced great food – it was our experiences with a Hog Roast In Kidderminster that showed us just how good our food could be).
Serving Up Quality Local Produce…
Hog Roast Malvern and other such places in the fabulous region of Worcestershire are fantastic areas to obtain some of the nation's best produce. When we roast our whole meats over live flames in front of our clients, we are fully aware of the great quality within our produce – giving us the confidence to cater properly as well as to feel pride in the food we serve. A reflection of this is the fact that year on year, we continue to grow and flourish, with all of our events receiving the most handsome of praise from our broad client base.
Hog Roast Menu Options
Our menus display a diverse and eclectic range of food and ingredient options. Far more than just a company which can only spit and flame roast hogs, we offer our clients – both old and new – the option of choosing from a truly large range of ingredients. As every good caterer should know, there is no cutting corners in this trade. As we roast all of our whole meats from their raw state in front of our clients, we need to utilise the finest ingredients, as poor quality meat is easily spotted. By using only the best, not only do we give our clients the most when it comes to providing a dining experience, but we also showcase the wonderful nature of the method we use and love; the spit roast – great for a Hog Roast in Worcester.
Our menus are the same for all, irrespective of location – from the rolling plains of Hog Roast Town or for those in the hill who want a Hog Roast in Evesham, our menus are the same for all. Of course, when you view our menus through our easy to use and straightforward website, feel free to customise and change the menus to suit your tastes, and those of your guests.
Get In Touch
All of our staff (just like our ingredients) are of the very highest quality. Unlike so many other companies and catering outfits who aim to make savings at every turn, we understand the value of having great people. With years of experience, our catering teams know everything there is to know about hog and spit roasting – giving our clients peace of mind as well as mind blowing hog and spit roasted food – so for a Hog Roast Kidderminster or for a great night at Hog Roast In Worcester, you have most certainly come to the right place! Contact us now.