Hog roasting can provide many catering options for parties, whether you're on a large budget or a small budget there's something for everyone. Warwickshire hog roasting is our game and we're in the Champions League of catering for the Warwickshire region, we provide a special service that's unique in being professional, delectable and best of all, great value! Our customers always seem shocked at the elite service and luscious food we give them for their hog roast in Nuneaton, even after being told how good our catering is. Like many people they just didn't believe that the amazing hog roast catering we provide could come at the price we offer it, partly because so many other caterers price their services so high. But we don't believe in trying to get blood out of a stone, instead we decided to have reasonably priced hog roasting and share the riches.
We service the following areas in Warwickshire – Nuneaton, Rugby, Stratford Upon Avon, Warwick
Catering For Small And Large Events
Hog roast Nuneaton will cater at your event no matter how small it is, we can even cater for 10 people if you want. But generally as a rule the more guests the more economical the service is, the lower the cost per head. That's why we're also the turn-to company for a hog roast in Rugby. Our hog roast catering is still affordable even if you need a hog roast Rugby to feed hundreds or thousands of people. Hog roasting is one of the greatest man made wonders of the world, the beautiful rich taste of a carefully cooked hog is awe-inspiring, and the presence of our chefs and machines at your event is striking. Your guests will be awed by the monumental machines as they make easy work of pigs. A hog roast isn't just food on a plate; the process of roasting the hog is just as majestic to set your eyes on as the finished product. Hog roast Rugby makes the most of the breath taking countryside, cooking with the best natural ingredients that Warwickshire has to offer. We buy produce locally and cater locally, which probably explains why the locals prefer our hog roasts!
All Types Of Events…
Hog roasts are a favourite at parties, weddings and business events. Hog roast Stratford upon Avon has helped many businesses clinch deals with our Warwickshire famous business breakfast catering. The business world is tough and sometimes you need something that little bit extra to get the lead on your competitors and really impress the socks off potential investors and partners, we've helped people get that head start for years with the best roasted pig sandwiches in the country. The business breakfast catering can be formal or informal depending on the nature of the event and we can provide roasted pig in a bread roll or a choice of chicken, lamb, turkey or beef in a bread roll. The roasted pig sandwich is served with stuffing, crackling and a special apple sauce. Our pig sandwiches are the most popular and if you love crackling then you'll love pig sandwiches for your hog roast in Stratford upon Avon.
Hog Roast – Tasty Options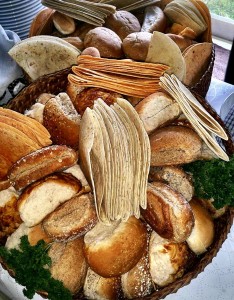 You won't find a shortage of possibilities with hog roast Warwick. The famed pig roast sandwich menus are only an intro to the wonders of our hog roast catering, there are many more menus to choose from, be it party buffets or formal sit-down meals. But if there's one thing that's constant it's that we'll cater at your event with the professionalism, friendliness and nous that you'd expect from one of the region's leading hog roast caterers. We can be depended on for your event because we've catered for thousands before you without as much as a hitch.
When we hog roast in Warwick we bring napkins, cutlery, lay tables and table clothes. We're never late, in fact, we're always early. Hogs can take a long while to cook and prepping food can also be time consuming, so we make sure we're at events a good number of hours before feeding time so that our chefs can begin to prep food and power up the spit roast machines. In all cases you can count on the food being on time, and your guest's faces lighting up with joy as they eagerly tuck into the best hog roasts the country has to offer. We would love to cater at your event so be sure to get in touch to book us while you still can. We can cater all events, no matter the occasion or size; we also have vegetarian dishes and can cook halal or kosher if required. Our hog roast catering leaves nobody behind
Outdoor Dining At Its Finest
The beautiful and apparently under-rated ceremonial and metropolitan district of Warwickshire holds many treasures – not least of which is our fantastic hog and spit roast company. In terms of all things culinary, the county of Warwickshire is a heaven and haven for chefs. Areas such as Hog Roast Nuneaton truly display this – as Warwickshire holds some of the most ethnically diverse populations in the whole of the British Isles. As stated by the great TV chef and general great guy Floyd, there is no finer way of getting to know a people than by observing and immersing oneself in their food. In terms of Warwickshire's food culture, one can find ingredients from all over the world, as well as people who know how to cook them and certainly know how to eat them. To see this for yourself you need only head out into Hog Roast in Rugby. Along with all the great areas where you can gain and obtain great food – Warwickshire has many great places where you can eat outdoors – which is great for our bespoke and intriguing hog and spit roast catered events.
Our history dates back over many decades as providers of hog and spit roasted food. In a trade such as ours, you see many companies come and go. Although great for us as a business that they come and go so quickly, it is also the case that many people have their events destroyed by such a poor approach to such a wonderful method of food preparation. It goes without saying that the method of hog and spit roasting pre-dates any other form of roasting – even older than the clay tandoors used so much to great effect in Hog Roast Stratford upon Avon! By focusing on this magnificent method of preparing meat for human consumption, we have grown and flourished – our food is even great after a night out near Hog Roast in Warwick!
Explore The Hog Roast Menu
When our clients view our website, they can opt for one of three great ways of viewing our menus. These come under the following guises – Wedding Catering, Function Catering and Corporate Hospitality Catering. First of all, our bespoke and tailored wedding catering brings and draws together all of our expertise and first rate knowledge of the industry – with a back catalogue of hundreds of stunning wedding events in areas such as Hog Roast Nuneaton. We know just how important it is to get everything perfect on a wedding day – and for all the right reasons. So much more than caterers, we have a full stable of our own excellent staff, all of whom have years of experience when it comes to roasting our fabulous whole meats. As well as this, our stunning service staff know all the food inside out – meaning they ca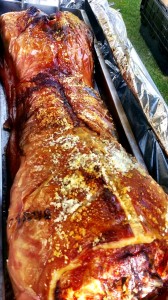 n do their job with confidence. As well as this, all of our service teams are fully skilled and trained – allowing for the most delightful and precise wedding catering. Our wedding menus truly bring the bold nature of hog and spit roasting together with the delicate intricacy of silver service and freshly made canapés. Along with our celebrated service, the spit roast inspired food truly gives a whole new dimension to wedding catering – helping to create great memories through bringing brilliance onto the plates of our clients, so for a wedding Hog Roast in Town just simply fill out a web form or give us a call.
Our corporate menus form a very popular method of entertaining business guests and colleagues. In a world where every business deal is increasingly more important, our food is a great way of ensuring a positive atmosphere against the backdrop of a great culinary experience – especially popular in Hog Roast Rugby. When it comes to our broad range of corporate clients who like to have business events near Hog Roast in Stratford upon Avon, we always offer the very finest in terms of haute cuisine as well as exceptional service. By default, the very nature of hog and spit roasting is so much older than any national boundary – ensuring that irrespective of nationality the food is always appealing to them. Along with this, our service is second to none.
More Info – Contact Us Today
Our private party menus were where it all began – those lazy summer days kicking back with a beer and friends. Having our hog roasted meat and great food in this setting, in places such as Hog Roast Town for example, simply cannot be beaten – great for a Hog Roast in Warwick also. Contact us now.