If you need to feed guests at a party, function or a general event/celebration why not hire out a hog roast machine or instead let us cater for you! We've been operating as a hog roast Abingdon caterer and machine hire service in hog roast Oxford for almost as long as the Rad Cam (a slight exaggeration) and we're experts in every sense of the word. With perfectly crafted and optimised machines perfect for a hog roast Bicester built to our own elite expectations, trained professionals – from our office workers to hog roast Carerton chefs – and a bucket load of passion to boot, we're Oxfords preferred candidate for hog roast Chipping Norton catering and hog roast Henley machine hire.
We cover the following areas of Oxfordshire – Abingdon, Banbury, Bicester, Carterton, Chipping Norton, Henley, Oxford, Thame, Witney
Distinctive Hog Roast Service
Something worth keeping in mind when throwing a party in present day Britain is that mediocrity no longer cuts it especially for hog roast Thame. With huge importance and enthusiasm for cooking ever rising, and with self-styled Gordon Ramsay's at every corner, it pays to put a little more effort into the food you're offering your guests – regardless of whether it's a private party, a backyard BBQ or a formal corporate meeting for a hog roast Witney. After all, the food you provide is a reflection of not only yourself, but in corporate and business cases a reflection or your company and staff.
We offer 2 distinct services, both focused on hog roasting. For larger or less informal events – such as Weddings and Corporate Functions, but certainly not restricted to – we provide an award winning hog roast catering service for hog roast in Abingdon. Hog Roast Machine hire is another service we're proud to offer you, ideal for smaller less formal events and the fellow caterers out there who're looking to improve their business and service perfect for a hog roast in Banbury.
About Our Machines…
Hog Roast Oxford is pound for pound the strongest approach to cooking there is and gives an amazing balance of quality and quantity. The machines produce food that's up there with any chef for quality and taste. Better still, you would need only one machine to feed hundreds of people in a single setting. With 3 machines hired and on deck you could feed 1000 guests, not half bad for a few hundred British pounds! Roasted hogs aren't all you're getting, as the machines can cook poultry, fish and most other meats. The inside of the machine also lets us cook mouth watering side dishes to complete the spit roasted meats. We have a number of menus that are very flexible and we would be happy to work with you to create a bespoke menu, just for you, especially for hog roast in Carterton. We're also more than happy to accommodate for people with food allergies, and guests who don't eat pork or meat full stop – Please let us know as soon as you can if this is the case.
Both services are different but also similar. Whether you decide to use our catering or our machines, in both cases you'll be exposed to food and meats that are heavenly and exclusive only to Hog Roasting. We're available from 9 until 5 from Monday – Friday and can be contacted for a quick chat either by email or phone. We look forward to hearing from you. Our services spread as far wide as Chipping Norton or a hog roast in Henley so we can cater for anyone. Hog roasting in Oxford is what we do day in day out and we love it. We love a challenge from a hog roast in Thame to a hog roast in Witney.
Expert Hog Roast Service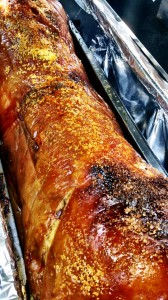 Of course, having a hog and spit roast event with us in oxford is one of the greatest things that you can do. From weddings near Hog Roast Abingdon, through to private function catering in and amongst the well trimmed and well kept university colleges, our services in the world of hog and spit roast catering are thoroughly exquisite. By focusing always adhering to the very highest of standards throughout all of our catered services, we have brought the delightful nature of the hog and spit roast into the venues, homes and party locations of those who wish to enjoy sumptuous food across the whole of the Oxfordshire area – just great for a Hog Roast in Banbury . Although our food is truly well beyond the grasps of any restaurant, it is still so much more affordable than the event the most conventional of event catering services. This is achieved by never over charging our customers – believing in the value of repeat custom over the single event. By ensuring that our clients are never charged too much, we not only offer some of the country's most delight full food at the events of those in Oxford near Hog Roast Bicester for example, but we do so at prices which are accessible for all. By doing this, not only do more and more people across the whole Oxfordshire area get to eat food which is of a superior quality – but we help to spread the popularity of the spit roast method, a method which we believe to be the very finest of ways in which meat can be roasted.
As a comprehensive and bespoke caterer able to cater anywhere in Oxford – great for a Hog Roast in Carterton or anywhere else you fancy in Oxfordshire – we offer a very broad and wide range of menu choices when it comes to the cuisine which we can serve at the venues and residences of our treasured clients. First of all, many people only associate the spit roasting of meats with pork and pigs, however there are so many more meat varieties which we simply love to roast when we are out catering near and in Hog Roast Chipping Norton. By combining a whole selection of meats, our customers can truly enjoy and appreciate the wonderful nature of flame roasting with our fantastic hog and spit roast machines. Of course, pigs are the most popular meat item when it comes to the food and ingredients which we serve – yet there are many more tantalising meats on offer. Why not choose our much loved spring lamb – just gorgeous for those summer evenings at a Hog Roast in Henley.
Appealing Hog Roasts – Treat Your Guests
When our lamb is placed on the spits and flames are lighted – the smells which are emitted from the carcass are simply delightful – easily up there with the aromas of a roasting hog as it approaches its final levels of roasting conclusion. Along with this, the use of fresh rosemary is a great addition which our chefs simply love to do. Thus, as with all of our services in and around Hog Roast Oxford for example, the food quality is almost matched by the aromas which percolate in and around the venues of our client when they have a Hog Roast in Thame. Along with our pigs and great spring lambs which are roasted whole and lovingly on our spits at your event are our glorious whole, spit roasted chickens. Through the delightful use of our rotisseries on our customised and adapted hog and spit roast machines, we can roast a huge number of chickens all at once on our spits at Hog Roast Witney. We can even roast up to 35 chicken to a lovely golden colour which not only look fabulous but also taste just divine. A major part of this is our ability to employ the rotation of the machines in order to keep the moisture locked well within the meat. As the meats rotate at a Hog Roast in Oxford perhaps, the turning motion allows the basting fluids which flow out form the carcass to b re-distributed and r-absorbed back into the meat. Along with this, the slow roasting nature of the meats accentuates this heavenly property.
Get In Touch…
Along with our meats having a stunning taste, or vegetable and salad dishes also give the most delightful accompaniment – created and crafted on site by or qualified and skilled chefs – simply fantastic! So to get involved simply give us a call today and we can book you in!