Since the days of Robin Hood and the Roman invasion Nottingham and Nottinghamshire has been the location for many Hog Roast Nottingham and decadent banquets. Modern day Nottingham is an up and coming city with over a million people in Nottinghamshire alone, it is a thriving county and place to be. Along with Modern Day Life Nottinghamshire also has a proud farming heritage and rural community. At Hog Roast Mansfield we intend to combine traditional organic food cooked in slow roasted traditional methods with modern convenience and service direct to your door or event. All our meat and produce is sourced from our own farm and other local farms in Nottinghamshire ensuring your Hog Roast Retford is totally Organic and Fresh as possible.
We service the following areas in Nottinghamshire – Nottingham, Mansfield, Retford
Hog Roasts For Any Event
Hog Roast in Nottingham also provides Roasting machines and Hog Roast Catering all across Nottinghamshire for all types of functions. We have catered for all types of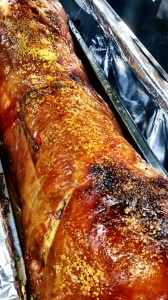 events from small family gatherings to large birthdays and weddings to corporate events and office parties. Whatever your catering requirements, Hog Roast in Retford catering can provide a menu and service to ensure your guests satisfaction. We offer something a little bit different and special to the usual catering companies and menus for a very reasonable price. Hot, Hearty, Honest food straight from the Spit provides maximum flavour and enjoyment for all your guests. As we aim to provide the best Hog Roast in Mansfield and catering for events across Nottinghamshire from Mansfield to Nottingham and everywhere in between.
Hot Healthy organic Meat joints roasted over a spit would have been enjoyed hundreds of years ago in Sherwood Forest by Robin Hood and his band of Merry Men. It was the easiest and most effective way of cooking for a large amount of people everyone was given a share as they gathered around the camp fire and discussed the day's events. At all the events we have catered for we have found the guests enjoy the informal aspect of the roasting machine as well as the succulent food and tasty meat joints. At Weddings guests gather around the machine mingling and discussing the food, ideal for picky and hands on eaters alike. The Hog Roast provides enough for everyone and is cheaper than usual buffets and catering companies. Hog Roast Catering is unique and gives our customers an unforgettable dining experience shared with friends and guests.
See Our Machines In Action
The Popular Christmas market in Nottingham town centre is a great chance to see our roasting machines in action. At Butchers and other vendors selling hot pork, lamb or beef sandwiches at the market the roasting machine will usually be one of ours providing a traditional healthy cooking method for the best local meat and produce. At the Christmas and farmers markets as well as bonfire and Halloween parties a Roasting Machine is becoming the most popular choice in fast food as the product is much healthier and tastier than the many hot dog and burger stands. For our commercial and business customers Christmas is a very profitable time but also a popular time with our private and personal customers at family events and office parties a Hog Roast is becoming the most popular method of catering.
Hog Roast Options To Suit You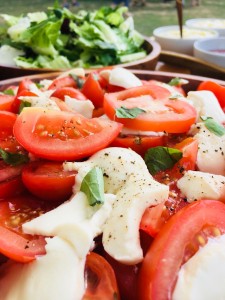 Roasting machines can be used to cook many different joints of meat we can provide locally bred Beef, Chicken and Lamb joints as well as our award winning pork and Hog Roasts depending on your preference. A variety of menu options as well as service are available to suit your budget as well as your tastes. Full service and catering packages are available for large events to simple machine hire and meat for smaller and private events. Enjoy a feast fit for a king at a reasonable and affordable price.
For busy customers looking to serve a traditional Christmas dinner or feast, Hog Roast Catering is an ideal option. Pick up and collection is available to anywhere in Nottingham within twenty four hours. Our team can distribute the best quality roasting machines direct to your doorstep. For an additional fee we can provide staff, menus and anything else you may need, we are on hand to make sure your Hog Roast is a great success. We have catered for private family parties as well as corporate and business events across Nottingham in clubs, pubs and function rooms. As well as fairs, fetes, Christmas and farmer markets. Whatever your Hog Roast requirements Hog Roast event catering in Nottingham can take care of everything and leave your guests happy and well fed.
Superb Catering Service…
The advantages of having a hog and spit roast catering event with us in the fantastic and expansive county of Nottinghamshire are numerous indeed. By taking advantage of our superb catering services at places such as Hog Roast Nottingham, our clients can truly experience the finer points of exceptional dining in the comfort and security of their own locations and venues. When organising a Hog Roast in Mansfield, our events team make life a doddle, as they know just what it takes to organise an event down to the very last detail. For our clients in and around Hog Roast Retford, we take special pride in our Nottinghamshire roots – although our catering services span the whole length, breadth and width of the great county of Nottinghamshire. So whether you're in the countryside or whether you want a Hog Roast in Nottingham, you can rest assured that we can literally cater anywhere you wish.
Our Hog Roast Journey
We began our journey into the world of the culinary by owning a restaurant – serving those from Hog Roast Nottingham and much further afield also. Throughout our time in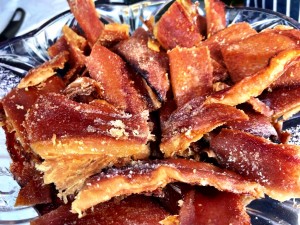 the restaurant trade, we learnt just how to make the most out of the great ingredients on offer in the Nottinghamshire area. Far from the typical and assumed stereotypes, we always found the Great British produce to be both great tasting and exceptional to work with. Over time, we began to realise that the finest and best way to roast and prepare meat is the spit roast method – which is why today the spit roast and hog roast forms the crux of all of our bespoke and tailored catering events – so if you want a Hog Roast in Mansfield you need only give us a call or drop us an email. Our culinary background ensures that the food we serve is simply stunning.
Read More And Book Online…
When using our website in order to find out information in relation to your up and coming event in Hog Roast Retford for example, you can take advantage of the easy layout and the way that it has been completely designed with you in mind. Although we don't have anything against overly elaborate website designs in certain industries and trades, we feel that by offering a platform that is both easy to view and quick to use, we allow our customers to get to the point as quickly as they wish – brilliant for those wishing to quickly plan, organise and arrange a delightful Hog Roast in Nottingham today! By clicking on the contact us form, our clients are taken to our simple web form, where the details and the particulars of the event can be inputted with the most consummate of ease. By giving us all the relevant details, we can then draw up and arrange a quotation for your event based on the details which we have received from you. Our office and the way it is operated allows us to really underline our commitment towards providing all of our customers with brilliant service from the very outset when it comes to their hog and spit roast catered events at any location in and around the entirety of the Nottinghamshire area – including those who want a Hog Roast in Mansfield. Our staff and team all love the hog and the spit roast, and it is this love that we put into our events, always manifested in our going the extra mile in order to ensure that our clients get the very best – every time.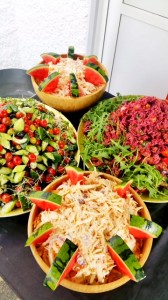 Throughout our many years in the unique and excellent hog and spit roast trade in and around Nottinghamshire, we have had the great pleasure of being able to cater at thousands of hog and spit roasted events – a far cry from the early days operating in Hog Roast Retford. By cumulating a huge back catalogue of events completed, we have helped to transform the events of the Nottinghamshire people into functions which will not be forgotten in a hurry to say the very least. Having a hog and spit roast catered event with us is so much more than an experience which purely involves the sense of taste. Part and parcel of the enjoyment gained through experiencing our spit roast catering is the fact that it is a thoroughly engaging experience which allows the whole family to be entertained. The drama of the turning hogs combined with the great smells and aromas really invigorates any event – making us the only choice worth making for your next catered event or function.