Hog Roast Northampton has a very packed events calendar throughout the year, rain and shine, summer and winter, playing host to everything from the British Grand Prix at Silverstone to the World Conker Championships in the village of Ashton near Oundle. This county of spires and squires, famed in history for its 'very pure and wholesome air' and its reputation as 'one of the healthiest and pleasantest parts of England' also had a reputation for its horned cattle, bred to 'extraordinary sizes'. Back in those bygone days the wealth and status of a squire might well have been judged by the size of the livestock in his possession and one might blithely assume things have changed in this day and age. However, to judge from the looks of gobsmacked awe that cross the faces of guests at any event where a hog roast forms a focal part, you might assume that very little has changed. Anyone thinking of holding an event, festival or party, anything from a grand wedding to a simple get together, a large public event, or a works do or school fete, will also need to think about how and with what they are going to feed their guests. So often in the recent past people have fallen back on the easy options of cold buffets and barbecues but a new trend is growing across the nation and is making a strong showing throughout Northamptonshire, from hog roast Kettering to Daventry and from Wellingborough to hog roast Daventry. That growing trend is the hog roast.
The areas we cover in Northamptonshire include – Corby, Daventry, Kettering, Wellingborough, Northampton
Hog Roast Experience – Dining Perfection
Just like in the days of yore, slow roast rotisseries place whole carcasses onto a spit and turn them slowly over a steady heat until cooked to perfection right through. Also,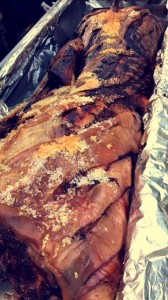 just like in that bygone era of squire being admired for the size of their livestock, party guests will struggle to restrain their staring as the sight of meat cooking, and the delicious smells of crackling being cooked that waft towards them, soon becomes the central topic of all conversation. To those of you with any urge to play the country squire or the chief of a clan, impressing your friends, family or guests with your generosity and beneficence in serving up such prime cuts of tender meat, that focal point of attention that is the hog roast Corby machine will have you beaming with personal pride. Nothing could speak of you importance, good taste and expansive largesse than catering for your guests with a hog roast Wellingborough and nothing could make Janet and Joe Bloggs look more like the lord and lady of the manor than presiding over any occasion with a hog roast machine as its centrepiece.
Back in history a spit roasted joint would have been cooked for hours over an open fire, the hot flames licking against the turning meat, the smell of smoke and the choking soot from the fire thick in the air, perfect for a hog roast in Corby. Back then too the lord and lady of the manor would have rigorously divided up their guests by class, allowing the best cuts of the animal only to go the very highest class of person. Well, things are very different today. Now hog roast equipment is made to high specifications from stainless steel and fuelled by propane gas to ensure a hygienic cooking surface, an even cooking heat and a faster time from the stoking of the flames to the first cuts of meat hitting the plate than would have been possible back in the day. Also in our highly democratic twenty first century we wouldn't dream of giving only the best cuts to the most highly born of our guests, less still in the Parliamentarian county of Northamptonshire, site of Charles I's famous defeat at Naseby, but now, thanks to modern hog roast technology, we don't have to make any socially awkward choices about who gets which cuts. With the even rate of cooking applied by the propane fuelled heat source, everyone gets to have the 'best bit' of the meat, taken in thin slices and crammed into freshly baked bread with apple sauce and sage and onion stuffing, what could be more up to date and democratically minded than plain and simple 'pig sandwiches'? So have a hog roast in Northampton.
Your Hog Roast Booking
So in modern Northamptonshire no one is any longer going to judge you by the size of your cattle, whether you're a commoner or a squire, just as long as you treat your guests with the kind of courtesy and generosity that they are really going to appreciate, by letting them all live that little bit of the high life with a delicious and traditional hog roast. So why not give us a call whether is for a hog roast in Daventry or maybe even a hog roast in Kettering let us make your next event extra special.
When it comes to booking in your next catered event in Hog Roast Corby, you most certainly have come to the right place. Built upon the foundations of supreme quality, our hog and spit roa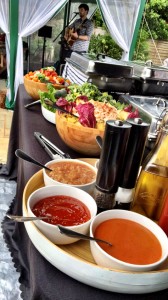 st catered services have really helped to create a brilliant and lasting impression the events of our clients. For those who just love having a Hog Roast in Daventry, we ensure that every single event is an expression of culinary greatness.
For many in and around Hog Roast Kettering, the prospect of event catering is not particularly exciting at all – and understandably so. This is because the standard of event catering through more conventional means is so poor. With our Hog Roast in Wellingborough, you can gain a great deal of simply marvellous hog and spit roasted food – for a very low price indeed!
Our Custom Spit Roast Machines
By using our very own hog and spit roasting machines, our chefs and catering staff can cater for hundreds and hundreds of people with consummate ease. In rural areas near Hog Roast Northampton for example, we can make the most of the idyllic countryside of Northamptonshire by roasting our exceptional foods in the great outdoors. This is achieved by having machinery which does not need any external power source whatsoever. On top of this, our chefs can craft and create all the side dishes and accompaniments in any location. By underlining this commitment to choice, our clients can truly choose absolutely anywhere when it comes to planning their hog and spit roast event location.
Weddings And More…
Our wedding menu options highlight the exquisite nature of the food which we offer to our clients in the county and region of Northamptonshire. As with all of our menus on offer, customers can choose which meat to order – not just simply relying on our wonderful pigs alone. When choosing, our clients can opt for whole spring lambs, whole chickens, whole turkeys and our delicious whole sides of prime and delicious beef. Added to this are our simply divine accompaniments which always look and taste gorgeous. Along with our superb wedding food is our celebrated service. Here, we shine as all of our staff know exactly what to do and how to do it. As the regions leading provider of delicious food – we are happy to book you in and are only a phone call or email away.
Expert Catering Across The Region
We love working right across the glorious county of Northamptonshire from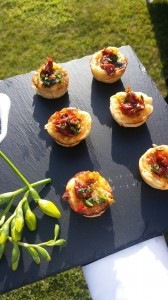 hog roast in Corby to amazing and exciting events for hog roasts in Daventry. We have been based in Northamptonshire all our lives and worked in the hog roast industry for more years than I can remember. We have attended some truly spectacular functions in our time but the ones that I remember most are the personal affairs such as small parties or birthday. I think it's the connection that you get with people when cooking on smaller events that makes then so satisfying. Here at Spitting pig and hog roast Kettering we like to think that with every booking comes with a personal touch. We like to help in any way we can and there literally nothing we won't do to make sure your event is a success. From hog roast in Wellingborough to hog roasts in the great city of hog roast Northampton we love every second of it. The great think about it working as part of Spitting Pig is the fantastic emails and letter we receive every week from happy customer saying how great the catering was. Just go to our testimonial page and take a look. Here you will see just an example of the hundreds upon hundreds of happy customers that have become part of the Spitting Pig and hog roast Corby story over the years.
Contact Us Today…
So if you're looking for a professional caterer with a personal touch that can really add some excitement to your next event then come to the UK's and Northamptonshire's number 1 hog roast catering company Spitting pig. Our office is open Monday till Friday 9am till 5pm and our assistants are just waiting to take your call. We price for each event individually and aim to have a personalised quote back to you the very same working day. Take a looks at our fabulous array of menu in our private party section of our website, we have every base covered from the simply but exciting to the extravagant and glorious. There really is something for every event and every budget and if you don't see anything that takes your eye then why not design a menu yourselves we love creating bespoke menus for clients