Are you considering a hog roast for your event, because not only are we Lincolnshire's most immaculate hog roast caterers but we've also catered for thousands of customers just like you especially hog roast in Skegness. We've gotten through a mountain of work throughout the years and the many wonderful and enjoyable experiences that we've had have put us in good stead to cook the perfect hog roast dinner for you.
We service the following areas in Lincolnshire – Grimsby, Lincoln, Scunthorpe, Skegness
Quality Hog Roast Service
If you're in Grimsby then hog roast Grimsby can cook for you the finest tasting and most impressive roasted pig in the whole of Lincolnshire. We cook our pigs with our special spit roast machines and we're capable of feeding hundreds of people (up to 500) with a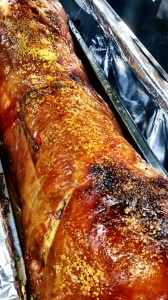 machine and a large pig. Spit roasts are the best ways to cook whole animals and large cuts of meat; we can even cook potatoes and other foods with them though. To make the perfect hog roast for you we fill the pig with stuffing and bathe it in a special seasoning, then we skewer the whole pig and we actually cook the pig for many hours. The pigs we cook are often so large that they can take hours before being ready to serve, but don't worry about that, we always time our hog roast in Grimsby catering perfectly by arriving at the event before hand, prepping and starting the cooking early. One of the reasons our hog roasts taste so good is because of how long the hog roasts take, but also the way they cook. Over a number of hours the animal rotates slowly over the heat, this combined with the slow cooking time leaves you with unbelievably tender and tasty meat, because the rotation of the animal keeps the natural fats and juices from escaping and locks in all the flavour. The icing on the proverbial cake is the always delicious crunchy crackling.
Taliored Menu
For your hog roast Lincoln the hog roasts are also out of this world, but maybe you're more of a chicken man and want chicken instead of pig? Chicken is a great substitute, especially when barbecue season rolls around; you can really have fun and a wild array of different tastes and flavours with the chicken spit roasts. We have different types of machines as well as having different menu options; our biggest spit roast machine can cook 30 medium sized chickens all at once. As you can well imagine your friends will be spoilt for choice come serving time, because the chickens don't have to be the same, we can season chickens individually – Chicken and rosemary, peri peri chicken, jerk chicken, bbq chicken, chicken tikka and much, much more. You only have to tell us what it is you'd like and we'll make it happen for your hog roast in Lincoln
We also have beef, lamb and turkey options for hog roast Scunthorpe and all other Lincolnshire spit roast events. We're by no means bound by the set menus though, if there's other meats more to your liking we can cook those too. The specially built hog roast machines we use have attachments so we can cook a number of different size whole animals and cuts of meat. Your hog roast in Scunthorpe is a great way to set the stage for your event, there's no catering like hog roast catering; the sizable machines and animals we cook will excite your guests and fill the air with appetite-raising smells. Customers expect amazing food from us but very few realise until after just what presence the hog roasts have, your guests won't forget the event any time soon, that's for sure.
Hog Roast Catering For All Events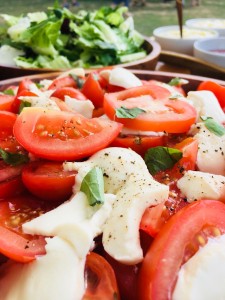 Hog roasts in Scunthorpe and hog roast Skegness are a good match for lots of different occasions too, a hog roast for your wedding, party or corporate event are all crowd pleasers. Best of all is the price, we have very competitive prices, we work closely with our produce suppliers to get the best deals on our food and we also manufacture our very own spit roast machines, so we save lots of money there and that means you're getting better value catering also. We've effectively made hog roasting accessible for everybody, now you can throw your own feast that fits for a king. We cater for all events, it doesn't matter if they're small in size or huge. If you would like us to hog roast cater at your wedding, party or corporate function please give us a call today.
Hog roasting is what we doing whether it's a small hog roast in Grimsby or catering for full scale wedding with canapés, starters, main and desert. We have been hog roasting right across the beautiful county of Lincolnshire for years and over this time we have built up a vast array of experience with regards to on site catering. It's what we do and it's what we love, so when you come to book the catering for your next hog roast Lincoln there's only one name you can trust, Spitting Pig Lincolnshire.
Your Special Day – Flexible Hog Roast Options
Here at hog roast Scunthorpe we understand how important a wedding is, it's a special day with the ones you love and a chance to celebrate the coming together of two parties. Therefore you want the catering to be of the highest standard. To do this you need to work with a caterer firstly that you can trust but also one with the skills and equipment to produce food that reflects how special the day is. We have catered at literally thousands of Weddings right across the county from small hog roast in Skegness weddings, to large and extravagant affairs. Just take a look at our testimonials page and you'll see the scores of happy customers we have had. We believe our success with regards to wedding catering over the years has been down to the special care and attention we give each booking. This starts from the moment you enquire with us here at hog roast Grimsby, we are always available should you have any general questions regarding your wedding. One of our members of staff will be more than happy to help and can even draw up a personalised wedding quote for your event. Don't worry if you need to make any changes to the menu, here at hog roast Lincoln we like to be as flexible as possible and will do all we can to make your big day personal to you.
Once you've decided to book with us here at Spitting pig we will assign a dedicate team to your event, that way you can always get in touch with the team actually coming to caterer for your event. Great if you want to make any changes or just need some questions answered. Also for large events we always try to perform a site visit prior to the day of the event. That way we can run through with you how you want the catering to work on the day and check everything is in place for us to operate smoothly. We like to take care of everything with regards to catering and for every wedding and indeed every event we bring all our own covers, serving tables and cleaning equipment making. We prepare all of the food fresh onsite and there are a wide variety of options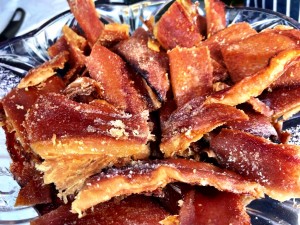 to choose from. Of course we are famous for our hog roasts here at Spitting Pig, but that's not all we do we can spit and hog roast a wide variety of meat including, lamb, beef, chicken and turkey, some of our menus even include the choice of having more than one type of meat available. We haven't forgotten the vegetarians among us either, not only to we create freshly prepared exciting salads on site but when require we produce a freshly made vegetarian dish to the customers liking to make sure everyone of your guests is satisfied on the day. So if you're thinking of booking a hog roasts for your wedding whether is just a small hog roast in Scunthorpe wedding of maybe something a bit bigger make sure you use Spitting Pig and hog roast Skegness for all your catering needs.
Contact Us For More Info…
Give us a call today on 0800 5875899 or simply fill in the enquiry form found on the contact us page. We aim to have all personalised enquiries back to the customer the same working day. And of course if you have any questions you only need to give us a call and one of our staff will be more than happy to help. Why not take a look at some of our menus whether it's for a private party, wedding or corporate event we are certain that Spitting Pig will have something perfect for your event. We are the county finest hog roaster from hog roast in Grimsby to hog roasts in Lincoln we work right across the wonderful county of Lincolnshire.