You might be wondering right now about how much we do charge for a hog roast Blackburn or what we charge for to do a hog roast Blackpool for a wedding in Lancashire? Well it, Depends on what you require from your event, however some would be surprised that they price doesn't vary significantly with a change in numbers. This means we can cater for large amounts of guest at extremely reasonable prices. For example a hog roast Bolton for 500 people or a hog roast Burnley for 300 people wouldn't have that much of a price difference when compared together. Also the location of the event will not affect the price whether it's a hog roast Bury or a hog roast Carnforth we will charge the same price as we work right across the wonderful county of Lancashire.
We service the following areas in Lancashire – Blackburn, Blackpool, Bolton, Burnley, Bury, Carnforth, Chorley, Lancaster, Morecambe, Ormskirk, Preston
Hog Roast – Nationwide Service
Spitting Pig has been based in Lancashire for its entire existence and we love getting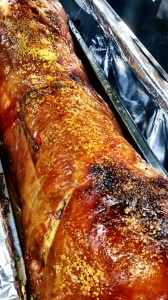 the chance to work right across the county. From a hog roast Chorley to working on the coast in a hog roast Morecambe the events are so unique and diverse that every day is a new challenge for the team. We also get to meet a whole variety of great people and over the years the company has made some great friends who we work for every year. For example we do a hog roast Ormskirk for a local telecoms firm every year and every 6 months we do a hog roast Preston for a local supermarket.
So how do you go about getting Spitting Pig at for next event whether it is for a hog roast in Blackburn or for a hog roast in Blackpool. First while you're here why don't you take a quick look around the website. Check out our about us section and read up on our story from the early days of completing hog roasts in Bolton to today now the UK largest spit roast company. Or why not take a look at our testimonials page and read some of the lovely message previous guests there a particularly good one from a hog roast in Burnley we completed recently. Then click on the menus link and take a look at the wide variety of menus we have created. We have tailored these to specific events including private parties, weddings and corporate events, and these are tried and tested menu that our customers love. However we here at Spitting Pig like to give you complete flexibility with regards to the menu options and therefore you are more than welcome to customise any of the menus you find on our website and really make the event your own.
For example for a hog roast in Bury recently the guest wanted a wild western menu and therefore we spit roasted a pig in a special marinade and accompanied it with BBQ burgers, steaks and potato wedges. So we really can do anything with regards to catering. Once you have decided on a couple of menus that you'd like to get prices for then it time to get in touch. There are a number of ways of doing this you can give us a call, our office is open Monday to Friday 9am til 5pm and just from giving us a few details about the event we can have a personalised quote sent out to you the very same day perfect if you're having a hog roast in Lancaster. You can also get in touch by filling in the enquiry form found on the contact us page or just send us an email at [email protected]. So if it's for a hog roast in Morecambe or a hog roast in Ormskirk Spitting Pig has got you covered completely.
Local Ingredients – Excellent Results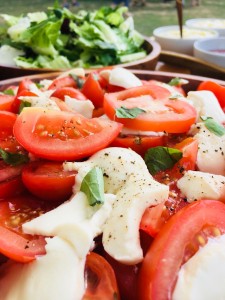 In the last few years the prominence of hog roasting is greater than it's been in decades, maybe even hundreds of years, actually. There's no definitive reason for hog roast in Blackburn being more popular but we think hog roasting is as popular as it is again because the novelty of quick and easy food that's come with technological innovation has worn off. Cheap, easy food was once celebrated for being cheap and easy, now you find that it's more often than not shunned for lack of quality, not to mention the fact a lot of easy processed foods are unhealthy and aren't always economically or ethically responsible. Hog roasting provides a great contrast because the food is excellent, the food is healthy, and our catering is economically and ethically sound. We use food from the local countryside farms that are independent, by doing this we're giving back to the locally economy and as importantly we can guarantee the produce we use for our catering is raised fairly and humanely. The investment in local ingredients has paid out too, because it's made our hog roast Blackpool many times better. You can taste the freshness of a hog roast in Bolton, its apparent when you have the food that we've used fine ingredients.
Hog Roasts For All Events
Events with hundreds of guests is something that we can easily manage, and the reason that we can cook for large groups of people so adequately is because the hog roast machines are built to be able to cook a monumental amount of food all at one time. As the equipment that we use can make it possible to cook whole pigs that clock in at nearly 100 kilograms, to hog roast town cater for a few hundred people is trouble-free, and sometimes we only need to use 1 chef for the event.
The number of chefs is predicated upon the number of people at your event, but because cooking for large parties comes easy for us the chefs are almost always kept to a minimum. One thing you can bank on is that the no matter the number of chefs at your event, the hog roast Burnley will be done to utter perfection. Each event is flawlessly done and there's never any shortage of food at your hog roast in Bury.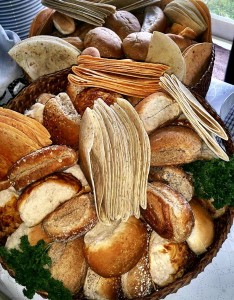 Spitting Pig can also give you a hog roast Carnforth without catering, instead you can have a hog roast at your party by booking just the hog roast machine from us. The only affordable way to do your own hog roast in Chorley is to hire a machine because for most people they're far too expensive to buy. Hiring a machine is a pretty straight-forward affair, you just need to get in touch and book the machine, and when the arranged hire period comes around we'll bring the machine to you – when your hire is up, we'll come back and pick it up. The delivery and return can be arranged at a time that's reasonable for you.
Machine Hire…
Hire of machines can be for 1 day, 1 week, 1 month or we're often able to rent on an on going basis. Hiring a machine starts off at only £200 a night and that's for a machine, a bottle of gas and the return and delivery of the spit roast machine for your hog roast Lancaster.
The machines are made by us and they're user friendly. You need no prior experience to be able to jump straight into hog roasting, the little you do need to know we'll show you on delivery. Once acquainted with the fundamentals of the machine and the attachments you can begin cooking as you please – chicken, pig, lamb etc, beef burgers, kebabs, chicken wings, anything that you like. That's what's so good about hiring a machine; you can cook whatever you like on a whim. You don't have a decided menu like you do with catering, if halfway through cooking you feel like adding a few sausages it's as easy as doing it.
Planning Your Hog Roast – Contact Us
Your DIY hog roast in Morcambe can be whatever you want it to be. We'll even help you to find the meat for the machine if you're not too confident of which butchers or supermarkets sell the best produce at reasonable prices. We also sell some of our own fresh pigs which can be included with the machine for a slightly higher hire price. Your hog roast Ormskirk can be taken to the next level with the Spitting Pig hire package.