Hog roast Hampshire is one of the best hog roasts in the county; we can cater for all your events and special occasions in the Hampshire region. We're hog roasters with decades of experience and excellence in the industry and that makes us the best caterers for your party. We can hog roast in Southampton as well as hog roast Basingstoke for all your catering events in Basingstoke and around Hampshire. It's harder than ever to find catering that's suitable for your budget in these hard economic times, but our hog roasting is the only answer to the question of just who can provide enjoyable food for you at an agreeable cost. Our presence extends all over Hampshire and we hog roast in Eastleigh all the way to a hog roast in Waterlooville. The food we cook is so amazing in its taste, giving you maximum entertainment on all fronts, that's the reason for our continued growth in Hampshire and why we're the first choice for a hog roast in Sandy.
We cover the following areas in Hampshire – Basingstoke, Eastleigh, Fareham, Farnborough, Gosport, Portsmouth, Sandy, Southampton, Waterlooville, Winchester
Hog Roast – The Smart Decision
Deciding on which catering company is right for you can be frustrating, to say the least. Many people tire themselves looking for affordable catering and stop their search early, settling on a mediocre caterer to handle their event because they don't think they have the money for a really good caterer. It's a mistake many people make, but if you don't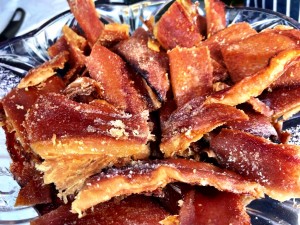 want to make the same error you're in luck – We'll give you the best hog roast in Portsmouth and we'll give it you for a reasonable price that we know you'll be happy with. A selling point of the company is that we aren't tied down to 1 location or 1 catering team, we cover many locations and have many different teams for each location, so whether it's a hog roast in Winchester or a hog roast in Gosport that you're after, we can give you the same quality hog roast catering that our customers expect from us.
Some people also have reservations for their hog roast Hampshire, they're not always 100% on what hog roasting is and whether they and their friends will like it, and to this we ask a simple question, "Do you like meat?" If you answered yes then our hog roast in Farnborough is definitely right for you, because that's what spit roasts are, they're a meat extravaganza and greater than anything you're likely to taste again. Spit roasting is one of the more natural and traditional cooking methods there is and we're bringing to you a way to cook food that's been recognised through the ages as being the undisputed best. Hog roast Farnborough catering will surprise you with all the choices you can choose from, hog roast in Fareham and Farnborough are heavyweights when it comes to cooking pig, but we've no reservations about cooking animals and encourage customers to choose from chicken, lamb, turkey and also beef. But we can cook gourmet sausages and handmade beef burgers for your guests too. A bonus with the machines that we cook with is that they're great across the board; we're not tied down to just spit roasting, because we have machines that also carry grills inside for grilling sausages, kebabs, steaks and the like. So for hog roast Sandy and hog roast Southampton we can cook mountains of different dishes for your friends and family. Better still is that we can use stainless steel pans with the grill, which is why we're able to serve boiled and fried dishes as you'll see if you take a look at the hog roast menus we have on offer.
Top Quality Roast In Your Area…
You can bet that hog roast Eastleigh caters the best food in Eastleigh; we were recently given an award by the local council for our contributions to catering and our support of local agriculture and farming! The best hog roast in Basingstoke is also catered by us, we cook with local Basingstoke livestock and vegetables, we even use locally grown fruits from Hampshire to make our desserts. The best decision you'll make is picking up the phone and calling hog roast Fareham or hog roast Portsmouth.
Whether you need hog roast Waterlooville for your wedding catering or you're in Winchester and need hog roast Winchester for a party, corporate meeting, maybe even a fund raising event, we're always a phone call away and would love to hear from you and help to make your events that much better. You can email or write to us to, if it's easier for you.
Hog Roast – Choose Your Menu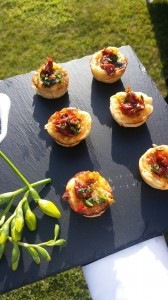 The menus to choose from are plentiful. But we know that whichever menu you choose, and however many changes you end up making to the menu, you'll be taken aback by the innate supremacy of a Spitting Pig hog roast compared to the others. We're a cut above the rest and when you have Spitting Pig you'll have found a caterer for life.
The finishing touches of a hog roast in Basingstoke, the game winner if you will, is the amicable service of Spitting Pig as a whole, everything from the office workers to the waiters. The service you'll receive at your event is second to none, and depending on the menu you decide on there are plentiful added incentives for booking us at you hog roast Eastleigh. If you book us many of our menus come with serving tables, lay tables, tablecloths, cutlery and china – and again, depending on the menu you choose we'll also provide some of the friendliest, most inviting and professional waiters and waitresses in the country. Our catering comes with a service to match the hog roasts we plate; we cook and serve with a style and swagger that's often a source of praise from guests, and envy from other caterers.
Excellent Service Guaranteed
The introduction to Spitting Pig is a rewarding experience in itself. We have many of the best and more efficient – not to mention knowledgeable – office staff who will book your event and can help organise it in many ways too. From first contact you'll be made to feel part of the Spitting Pig family, as the team will build a relationship with you and really get to understand the aspirations you have for your hog roast Fareham event, so that we can better cater to your taste and individuality. And once the team have scribed in the details it's smooth sailing until the event – unless you have a change of heart and change venue or menu, in which case we'd be happy to make the necessary adjustments to the original plans for your hog roast in Farnborough.
A hog roast Gosport is the maximum, the definition of real food by and for real people. You'll love our hog roasts because they're well tended and made with a care and enthusiasm that you can't manufacture. Everything about our love for a hog roast in Portsmouth is genuine and the affinity we have for hog roasting shines through in every event that we cater. This is why in the last 10 years we've quadrupled our presence in Hampshire for spit roast catering, and also why people think of us when they think of hog roasts.
Catering For All Events…
Party catering is the main source of custom for Spitting Pig Hampshire and there's a good reason for that, because no other company understands a party like us and none of them have mastered the art of hog roasting like we have. For a hog roast Sandy party we offer several different packages and one of them is sure to be the best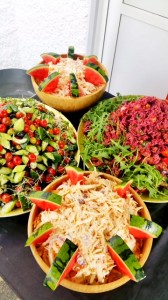 candidate for your private party occasion. The next generation of formidable pig roast chefs are with us and can turn your event into a feast of titanic proportions. You'll never be able to eat the bland, processed party food you've grown up eating at parties ever again, after you become acquainted with how much better a hog roast in Southampton is.
Hog roasts are larger than life and can bring bona fide spark to any event. And a hog roast in Waterlooville doesn't have to be forgetful of others because we include in every one of our menus an alternative for your annoying vegetarian friends, and we can even do a hog roast Winchester that's suitable for Jewish or Muslim parties. We take great pride in having a hog roast service that's inclusive of everybody; our motto is to leave nobody behind in our quest to conquer Hampshire. In the booking process it's as straight forward as making mention of any requests you have, and it's always worth checking with your guests if any of them have any allergies of note, because this way we know to double-check our dishes and be on guard for foreign ingredients.
More Info – Contact Us
You aren't going to find a caterer that can match us on any of these fronts so when you've found a menu that you like our staff work 9-5 and can have an event quote to you on the same day. Contact us now.