Gloucester as a ceremonial county of Great Britain has one of the richest histories to be found anywhere. Home to multitude of battle sites as well as areas of vast spiritual importance, the region and area of Gloucester is most certainly an exceptional place to live in and to work in. Over the years in the hog roasting and spit roasting trade, we have had the pleasure of providing the catering at countless events and private functions – with each event a great place to showcase the exceptional food and cuisine which our services bring to the plates of those in and across the whole of the Gloucester area, from Hog Roast Cheltenham right across to heavily populated areas and places such as Hog Roast Gloucester.
By utilising the very best of the produce which percolates through and within the county itself, we have been able to achieve culinary results which would make a michelin starred restaurant quake in its boots. Hog Roast Gloucester provides the very best in an industry where there is a huge amount of disappointment – due to many catering outfits claiming to provide food which they simply cannot. Unlike us, these catering firms persistently use poor produce and poor techniques – often resulting in terrible experiences for those who pay good money for their events to be catered well. At the opposite end of the spectrum, our growth over the years is a testament to our perpetual quality at events across the whole region. It is also a glowing testament to the people of Gloucester, as the people of the region clearly know good food when they see it (taste it and smell it!).
We cover the following areas in Gloucestershire – Cheltenham, Cirencester, Gloucester, Stroud, Tetbury, Twekesbury
Hog Roast – Ongoing Success
With a long history in the restaurant industry, we know just how important it is to adhere to high quality at every step of the way. Where many catering companies have fallen by the wayside over the years due to taking shortcuts in terms of produce, man power and organisation commitments – we do the opposite. Understanding that a happy customer is likely to become a repeat customer, we prefer to operate in a manner which showcases both the great traditional nature of the spit roast as a method of food preparation, whilst also showing our clients just how effective we are when it comes to providing unbeatable food at prices which are low. The hog and spit roast method is the oldest means of producing meat so it is fit for human consumption. However, in a world where technological and social advances have improved nearly everything, the hog and spit roasting method is yet to be beaten. If you have a Hog Roast in Cheltenham with us for example, you will be eating the very food which our ancestors would have eaten thousands of years ago. Not only does this provide a tangible link to our past which is great for special occasions, but it allows us to enjoy the theatre and enjoyment associated directly with a era gone by. A Hog Roast in Cirencester is just the same – another place where many people used to congregate during the solstice many years ago – always with meat roasting on a spit to the back-drop of gorgeous dancing flames. A Hog Roast in Gloucester with us is so much more than catering – it is a way of enjoying great food, surrounded by a wonderfully theatrical experience. With the best in terms of sights – as our glass panels in our machines allows you to watch and observe the carcasses reaching the golden gorgeous hue of perfection, as well as a whole sensory experience; our events have become synonymous with great memories and real quality time.
Over the years we have catered for hundreds of events across the region, from Hog Roast Stroud, right the way through to areas such as Hog Roast Tetbury. By utilising the very best terms of ingredients, we have shown that that the ancient method of roasting meat is not only the best in terms of taste, but also the most reasonable in terms of price. Where more standard forms of catering relies on fillets and cuts of meat, we but our meats whole – which is by far the cheapest way. By passing these savings on to our customers and clients in Gloucester, not only do we put exquisite food onto their plates, but we do it in a manner which doesn't burn a hole in their pockets. Believing in the brilliance of the Hog Roast in Tewkesbury, we take pride in our event catering – so give us a call to book in your next hog and spit roast catered event.
Hog Roast Catering For Any Event
A hog roast can be enjoyed under all circumstances, it doesn't matter if it's winter or summer; day or night; indoors or outdoors; or a party or a wedding. Hog roast Cheltenham is amazing for all of these and you'll find out quickly that a hog roast at your event was the best decision you made.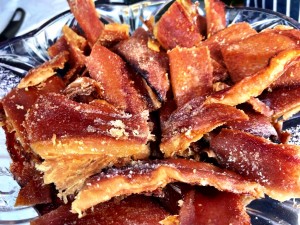 These days it's become a bit more difficult than it once was to find an elite standard hog roaster that's got the same great service come rain, sleet or snow. We're quite special in that regard, because we embrace all events, even events we've never done before. We often are approached by customers who've queried other caterers for a unique event, only to be told turned down because the company doesn't have the confidence or the know-how to get the job done to a high standard. But we're of the opinion that a hog roast is a hog roast and if you want a hog roast then who are we to say no? A hog roast in Cirencester shouldn't be something that's only within reach of weddings or parties, and it shouldn't be about head counts and high prices, we hog roast because it's what we love doing. That's why if you come to us for catering but your event is something unusual and you're only feeding 20 guests, we'll happily be booked. The last thing we'd ever want to become is a caterer that loses touch and pigeon holes itself into catering at big, swanky events exclusively.
The foods we cook are delicious, there's no other word to describe just how enjoyable our hog roast in Stroud is, and there's a tried and tested method that we use to make our hog roasts so good, and it's actually quite simple.
Amazing Results Every Time…
One of the most telling sources of the legendary catering service we have in Hertfordshire is the ingredients we make use of. To get the amazing results we do we have to start with the very best, and that's certainly what we do when it comes to buying ingredients. We're almost authoritarian in making sure that the ingredients we're buying fit our demands of being quality breeds, local to Hertfordshire and raised organically. If a supplier can't guarantee these 3 things we have no interest in buying from them. We're not just adamant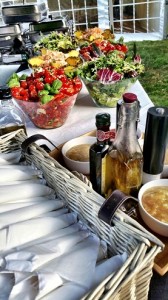 that the food is astounding, it has to be local and it has to be local and to be free range. Spitting Pig is an environmentally and economically responsible caterer and we hold these values dear. You only get out what you put in, and you get so much from our hog roast Tetbury because we put in such stunning ingredients. The Hertfordshire fresh ingredients we buy make the catering better by leaps and bounds.
With the fresh ingredients and the platoon of hog roast machines that Spitting Pig owns we're booked for a few different events every day, but that's never a problem for us, because at each hog roast Twekesbury event the occasion is different and customers have different palettes so that each menu has its own energy and temperament. A decent number of our menus have selection after selection of salads, desserts and canapés, soups and what have you. So by the time you've narrowed it down and have decided on your preferred foods you'll have a menu for your hog roast in Cheltenham that's unique.
Hog Roast – Book Now
However the proverbial headline act of Spitting Pig remains the spit roasts, they take centre-stage at all our events and we can cook a miscellany of diverse meats for a spit roast at your hog roast in Cirencester. We have all the classics – pig, chicken, lamb, turkey, beef et cetera – that never go out of fashion, and we're also unique in that we're open to requests and can cook other meats if you're willing to make up the price, game meats and exotic meats can more often than not be cooked for a hog roast Gloucester.
There's so much that we can do that a better question would be what can't we do? And the truth is not much! The only reason we've ever had for turning a customer away is being already booked up for the date in question. So as long as you get your booking in early you can have Spitting Pig for your hog roast in Stroud. Contact us for more info.