In the 1300's Dorset was the entry point of into England. Today there's something else in Dorset that's taking people by storm – hog roast catering! The areas that we cover include Bournemouth, Poole, Shaftesbury, Weymouth.
Hog Roast – Continued Growth Through Success
A few years ago we started our hog roast Bournemouth company and we've grown tremendously in recent years, so fast that we don't just hog roast in Bournemouth, now we also hog roast in Poole and many other Dorset towns like Shaftesbury and Weymouth. You could say our growth has been almost viral, with thousands of happy customers sharing the word with their friends and associates, helping make us the go to company for a hog roast in Shaftesbury. In fact, people love our hog roasts so much that we haven't even needed over the top marketing campaigns. We're constantly kept active by a stream – although at times it's more comparable to a Tsunami – of word of mouth custom. We don't pay people to refer their friends, we don't give them discounts, people just love our hog roasts and won't let people hear the end of it. If you're reading this it's likely you yourself have ate our hog roasts at an event in the past, or have a nagging friend who won't shut up about us! You probably already know or have heard that our hog roast Shaftesbury is amazing, but maybe you don't know the extent of what we do and different events that we specialise in.
Most customers love our hog roasts but that's not all we cook, we also have machines to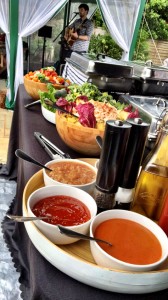 cook spit roasted lamb and beef, or poultry such as chicken and turkey. We're not content with just spit roasting, the menus we have are centred on spit roasted pig, lamb, beef, chicken or turkey but there's also a monster selection of canapés, side dishes, salads and desserts. For your hog roast in Weymouth you can forget restrictive and boring menus, we're here to offer you more choice than you can shake a stick at. From tiger prawns to salmon, couscous to mini-kebabs, there's so much choice that the only criticism you'll have of us is that it's just too hard to decide what you want! Don't worry, if you can't narrow it down there's always an option with our hog roast Weymouth to build your own menus.
Hog Roasts Across Dorset
You'll also be pleased to know that hog roast Poole – as with all our hog roast catering – relies on local farmers for our food. What that means is that you're getting the finest Dorset meats, making for a better tasting hog roast, and you're also helping to support the local economy by keeping small farms afloat. Hog roast catering with us is also much more ethical and earth-friendly. Despite the practices of other companies who buy cheap from big factory, intensive "farms" (glorified warehouses) to turn more profit, we cook with organic animals that have lived a free-range and happy life. This helps make our hog roast catering a healthy choice too, as the food we serve is free of growth hormones and other nonsense that factory farmed animals are pumped up with.
Top Quality Service…
Anyone who's been to the supermarket and bought some cheap meat and compared it to the real stuff you get from the butchers, they'll tell you immediately that the 2 are a world apart in terms of quality. By using local independent farmers for meat, fruit and vegetables, we can cook better tasting food that's better for everyone involved.
When we cater at your event we can also provide lay tables, cutlery, napkins, table clothes, drinks on arrival as well as a drinks bar throughout the day or evening if needs be. Having catered for so many events we're also familiar with Dorset and the many services offered in Dorset, which means we can be of great help if for your party you need to hire a marquee, or entertainment for the evening. If your event plans are in their infancy we can also give you our opinion on venues. When the time comes for the event itself we'll time ourselves to be well ahead of your guests, because the animals we cook are large we often have to set-up many hours early to guarantee that come eating time all of the food is thoroughly cooked. When we're done catering we're also skilled in leaving discreetly. We'll quietly tidy up behind ourselves and exit without distracting from the rest of your event.
Catering For All Events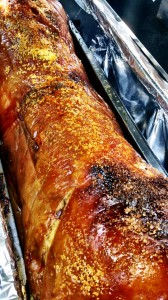 We hog roast in Weymouth at more events each year, and with the relentless growth of custom we've seen a rise in unconventional events – but that's fine by us, we'll cater with the same vigour, gusto and style as a wedding, party or corporate occasion.
Every event is different in their own right. A hog roast Bournemouth for a corporate event is disparate to catering at a party or a wedding. And these days' companies are forced to work with more strict budgets and spending money recklessly is a thing of the past. The good news is that Spitting Pig Durham has catering menus for corporate events that are within your budget. The hog roast Poole service is suitable for all sizes of events and we're branded for being part of a select few caterers who can respond to deadlines, no matter how stringent. The corporate world has been raving about our hog roast in Shaftesbury for years because of our almost supernatural ability to do that.
Weddings…
Our wedding catering is starkly different to corporate catering and is the most spectacular catering you can find for your wedding. We cater with an elegance and fine distinction that will make your wedding a memorable occasion for more reasons than one. A hog roast Bournemouth for your wedding is the ultimate, it's such a big hit that some of the people who've had our catering for their own wedding have come back to us for their anniversary celebrations, and some of our wedding clients who've gone on to have children have used us for their christening catering.
Private Party…
Private party hog roast catering is done best by Spitting Pig also. We're able to supply the experience of a world renowned restaurant, straight from your kitchen or garden for a hog roast in Poole. The party atmosphere is always flowing without constraint when the Spitting Pig team are booked for the catering. The experience can be whatever you want it to be – Prestigious fine dining or a more relaxed party buffet are both easily done by our bold chefs.
Unbeatable Hog Roast Service
We refined our craft with a poise and fascination with cooking that's rarely seen in the world of big event catering. And all of our hard work is paid off each time we serve a hog roast town and witness a response of glee and appreciation for the vibrant ingredients and spectacular cooking ability. We're here to do the hard work so that you don't have to. The only thing we leave in your hands is the role of sending out your party invites and enjoying the food, drinks and party atmosphere.
Irrespective of why you're calling on the Spitting Pig team for your hog roast Shafesbury,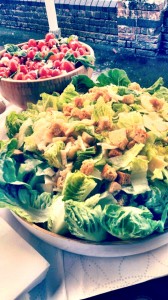 our affable chefs and waiters can serve you up an ambience of enchantment, with any manner of mouth watering dishes and buffet choices.
We spit roast many different animals for a hog roast Weymouth because our equipment has been evolved to be suitable for different sized and shaped animals and cuts of meat. We can even spit roast jacket potatoes now with our attachments. There are many meats on our set meals that are candidate for your party from a charismatic chicken to luscious lamb, but there are also non-menu meats that we can add to your menu by request. So if you have something specific or peculiar in mind we can source it and spit roast it for your party, wedding or business breakfast.
Contact Us – Start Your Hog Roast Journey
Your event should reflect you as a person and each Spitting Pig Dorset menu is adaptable to your palette. The professional expertise of the company surpasses the cream of the crop chefs, and we have a sales team who are a indication of this because they're catering experts too and are there to help you.