When it comes to catering parties and events, with Hog Roast Isle of Wight you're in capable hands, as we provide tasty, fresh, wholesome food at a price that can't be beaten. Nevertheless, we also provide other services as well as catering special occasions, including renting out our own range of machines that we build from scratch in our factory in the northwest, and we also sell them to customers all over the world – both professional and domestic chefs.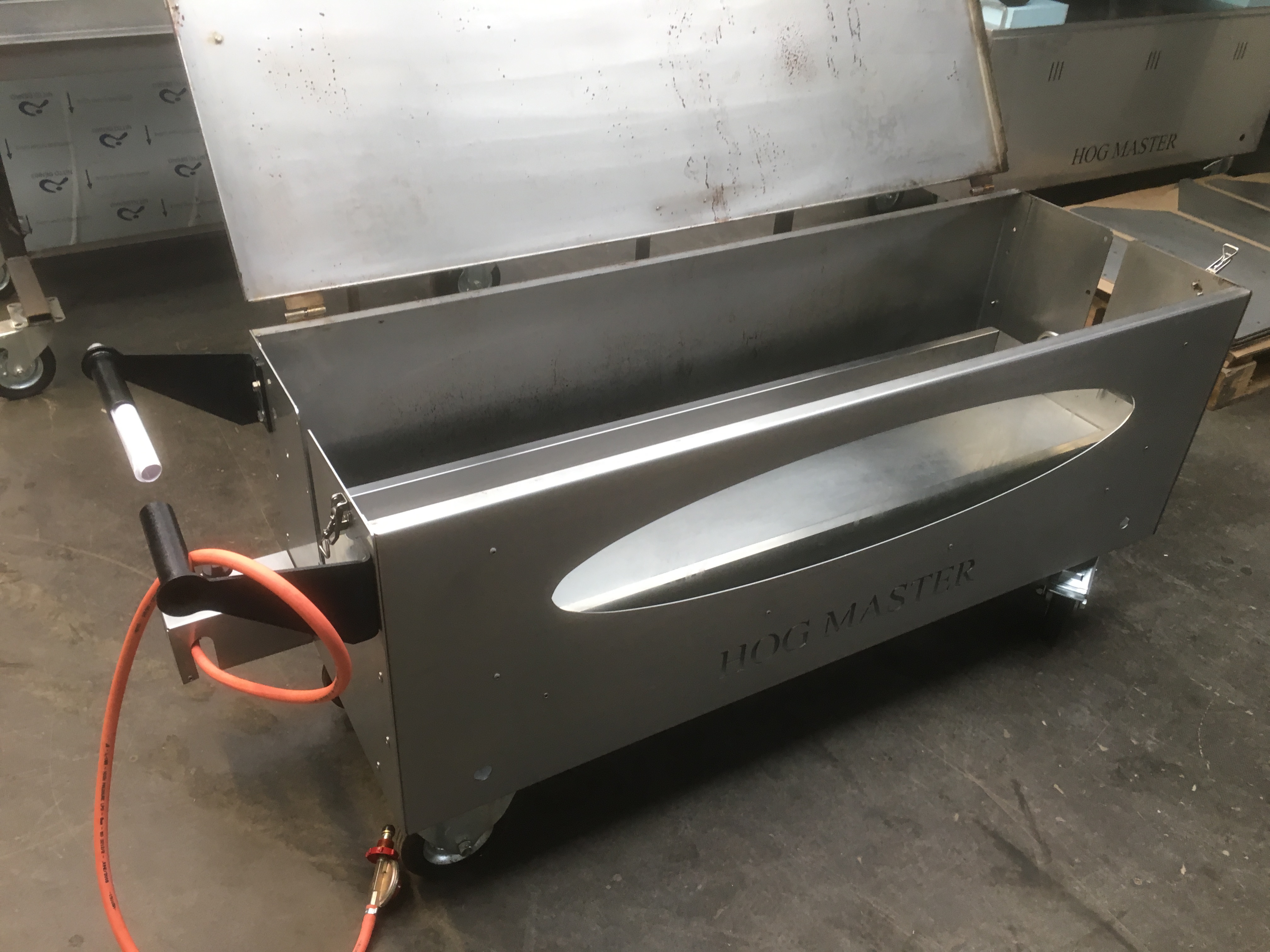 Hog Roast Isle of Wight has spent many years helping our customers to celebrate and commemorate occasions in these various ways and one of our regular customers Ben knows this all too well. Having used our catering services and hired our machines in the past, Ben recently decided that it was about time that he had one of his own instead, so he went along to our factory and showroom to find out more.
Own range includes the Hogmaster, the Hogmaster Pro, the Platinum and the Titan, which all have their own advantages, depending on what you want a hog roast machine for and the typical amounts of food you'll be cooking. And it's not just hog and spit-roasted meats that can be cooked using our hog roast machines; they were designed to work like conventional ovens, so you could be roasting a hog at the top of the machine while inside you're cooking various seasonal vegetables and a variety of potatoes. You can even cook a pizza using one if you like!
When you visit our factory, you can have a tour round, talk to our knowledgeable staff and even see one of our machines being handmade, and then we can show you our range in the showroom. We sell both brand-new and great-quality used equipment and an approved used hog roast machine from us comes newly-serviced and with a 12-month warranty and a 12-month gas check certificate. The latter is just what Ben chose on this particular day, and he went home with a pre-owned Titan that looked spanking new.
Even though you don't need an appointment to visit us, why not call Hog Roast Isle of Wight today and arrange a visit to our Lancashire factory and showroom and purchase the culinary equipment of your dreams, just like Ben.